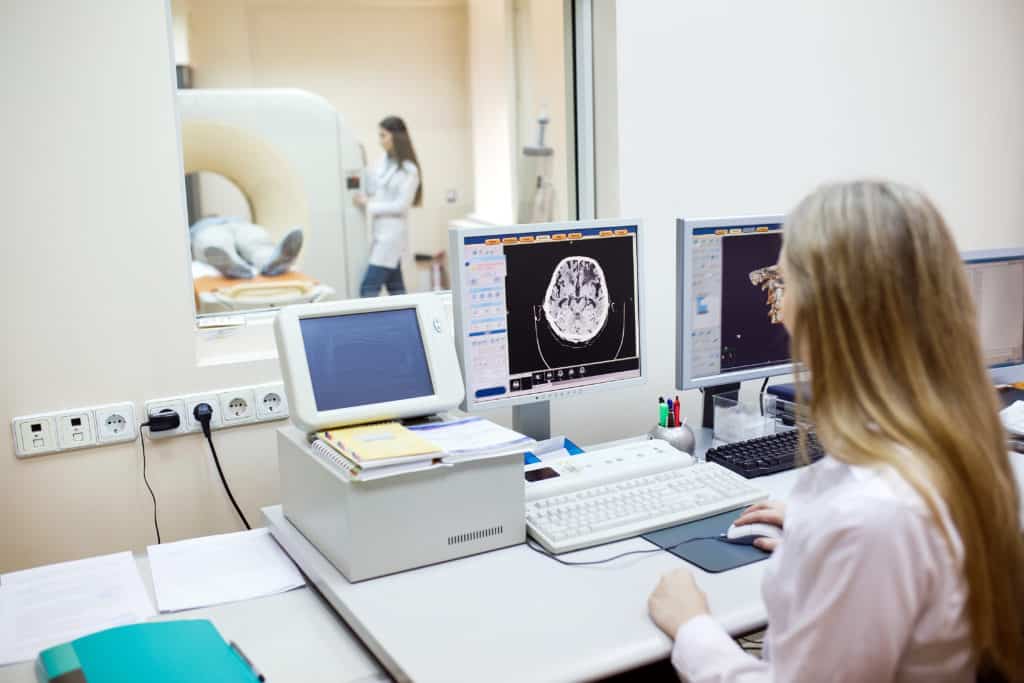 By Sharnita Midgett
Carolyn L. Whitaker walks into the Perelman Center for Advanced Medicine for her visit. As a returning participant of the Aging Brain Cohort Study (ABC), she follows the now-familiar routine: 
check in with the research coordinator

review medical history

remove all metal 
She prepares to spend the next few hours in or preparing to go in two MRI scanners, the 3 Tesla (3T) and the 7 Tesla (7T). During the scan, she waits to hear the voice of her coordinator, Melissa Kelley, letting her know how much time she has left in the scanner. For her, this has become her favorite part of the study.
"It allows me to just lay down somewhere from 45 minutes to an hour and just be quiet. It's like a gift," she said.