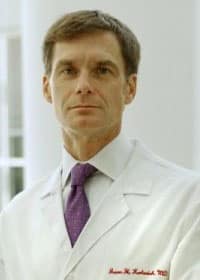 Dr. Jason Karlawish is a professor of medicine, medical ethics and health policy, and neurology at the University of Pennsylvania Perelman School of Medicine. He is board-certified in geriatric medicine. He was educated at Northwestern University, the Johns Hopkins Medical Institutions, and the University of Chicago.
Dr. Karlawish is a Senior Fellow of the Leonard Davis Institute of Health Economics, Senior Fellow of the Penn Center for Public Health Initiatives, fellow of the University of Pennsylvania's Institute on Aging, director of the Penn Program on Precision Medicine for the Brain (P3MB), Co-Associate Director of the Alzheimer's Disease Research Center, and co-director of the Penn Memory Center. He is also director of the Alzheimer's Disease Research Center's Outreach, Recruitment and Education Core and the center's Research Education Component.
His research focuses on aging, neuroethics, and policy. He has investigated issues in dementia drug development, informed consent, quality of life, paradoxical lucidity and theory of mind in dementia, research and treatment decision-making, and voting by persons living with dementia. He is the project leader of makingsenseofalzheimers.org, a creative space for understanding the past, present and future of Alzheimer's disease. He is the author of The Problem of Alzheimer's: How Science, Culture and Politics Turned a Rare Disease Into a Crisis and What We Can Do About It, and the novel Open Wound: The Tragic Obsession of Dr. William Beaumont. His essays on ethics and aging have appeared in The Hill, The New York Times, Philadelphia Inquirer, STAT News, and The Washington Post. To learn more about his research and writing, visit www.jasonkarlawish.com.
Dr. Karlawish is not accepting new patient appointments at this time.