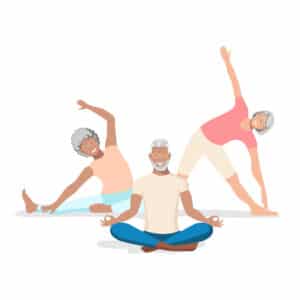 We see your love and commitment as a caregiver. And we know that this takes significant time and energy.
Being a caregiver is exactly that…..giving care to others. How do you manage and process your experiences in this role?
I imagine you experience a spectrum of emotions, challenges, shifts in relationship dynamics, uncertainty, exhaustion, physical demands, disconnection, the list probably goes on.
There is grief that comes with being a caregiver. Anticipatory grief and the grief of life not playing out as expected.
Who is caring for you?
Please join Beth as a way to allow her to care for you. Let this be a devoted time for you to become aware, to express, to connect, and to restore.
You are not alone.
Schedule: The class will be on the 1st Thursday of every month at 1 p.m. EST. The class will typically last approximately 1 hour.  You can join us at any time but make sure to RSVP!
This class/program is free to patients/families seen at the Penn Memory Center and made possible from the philanthropic Caring Difference fund. Please consider making a donation so that we are able to continue offering support programs such as this.
If you are not affiliated with the Penn Memory Center, you are welcome to join this class/program if you make a donation of any amount to the Caring Difference fund.
Questions?
Contact: Meg Kalafsky
Phone: 267-624-4282
Email: megan.kalafsky@pennmedicine.upenn.edu