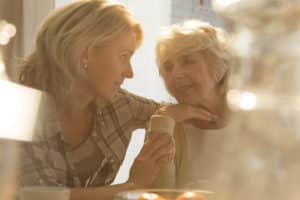 Every day at the Penn Memory Center, we hear caregivers describe the emotional, physical, and logistical challenges they face tending to their loved ones. We're here to help.
Through the Empowering Caregivers series, caregivers will have access to area experts who will present on a variety of intensive topics from symptom management to end-of-life care.
Fall/Winter 2022 Series Schedule
Adapting activities for Individuals with Dementia
Rachel Wiley, MS, OTR/L, CDP
October 7, 12:00 – 2:00 p.m.
Participants will learn how to adapt the activity, the environment, and their communication to promote the individual's activity engagement.
About Rachel Wiley:
Rachel Wiley, MS, OTR/L, CDP is an occupational therapist and the founder and owner of Day By Day Home Therapy and the Dementia Collaborative LLC. Rachel is certified in Skills2Care® for caregivers of individuals with dementia, and she is a Certified Dementia Practitioner. Rachel is also a certified master trainer of Skills2Care® through Jefferson Elder Care and trains occupational therapists from around the country in the Skills2Care® program. She is also currently an advisory council member for Dementia Society of America. Previously, Rachel was an adjunct faculty member in the occupational therapy departments at Thomas Jefferson University and Temple University. She also worked as the occupational therapist and Dementia Service Coordinator for the Pew Charitable Trust Grant with Jefferson Elder Care. Rachel attended Penn State University for her Bachelor's in Rehabilitation and Human Services and minor in Psychology and attended Thomas Jefferson University for her Master's in Occupational Therapy. She previously served as the Gerontology Chair for the Pennsylvania Occupational Therapy Association's (POTA) District V Board and was the recipient of the "OT Award of Recognition" for "Innovator in Specialized Dementia Care" from POTA in 2019 . Rachel has been working with individuals with dementia for over 10 years. Rachel enjoys her mom's home-cooked meals, hanging out with her dog, Abbi, and rock-climbing.
The Legal Perspective: Practical Insights for Patients and Families About Decision-Making and Advance Planning
Valerie L. Snow, Esq.
November 18, 12:00 – 2:00 p.m.
After receiving a diagnosis, patients and families often have questions about how to put their legal affairs in order: What should we be doing now? Can we get a Power of Attorney? What is guardianship? This presentation will provide answers and offer practical information for Penn Memory Center patients and their families. Topics include: How law and medicine approach the question of cognitive capacity, ways to plan ahead for future decision-making, what to do if planning ahead is no longer an option, when you do (and don't) need to hire an attorney, and a discussion of relevant Pennsylvania laws and legal documents that can help. Bring your questions for this interactive presentation. There is no cost to attend.
About Valerie Snow:
Valerie L. Snow, Esquire is a Staff Attorney at SeniorLAW Center, where she leads the "Access to Justice in Guardianship" project. She was selected as a 2020-2022 Independence Foundation Public Interest Law Fellow and as a 2022-2024 Borchard Foundation Center on Law & Aging Fellow, and is grateful to the Foundations for supporting her work at SeniorLAW Center.
In addition to policy advocacy and community education, the Access to Justice in Guardianship project provides legal advice through the statewide SeniorLAW Helpline (1-877-727-7529) and direct representation—including representation for older adults facing or under guardianship in the Philadelphia Orphans' Court. Valerie also serves as a member of the First Judicial District's Elder Justice Committee and as the Community Service Liaison for the Philadelphia Bar Association's Probate and Trust Law Section. She is a graduate of the University of Pennsylvania Carey Law School and Haverford College.
Supporting Communication: Strategies for Conversation and Care Partners
Sharon M. Antonucci, PhD, CCC-SLP
December 9, 12:00 – 2:00 p.m.
Dr. Antonucci will review common communication difficulties faced by those with primary progressive aphasia and discuss strategies that can support communication for those with aphasia, as well as communication patterns that may be less successful.  Discussion among caregivers will be welcome!
About Sharon M. Antonucci, PhD, CCC-SLP: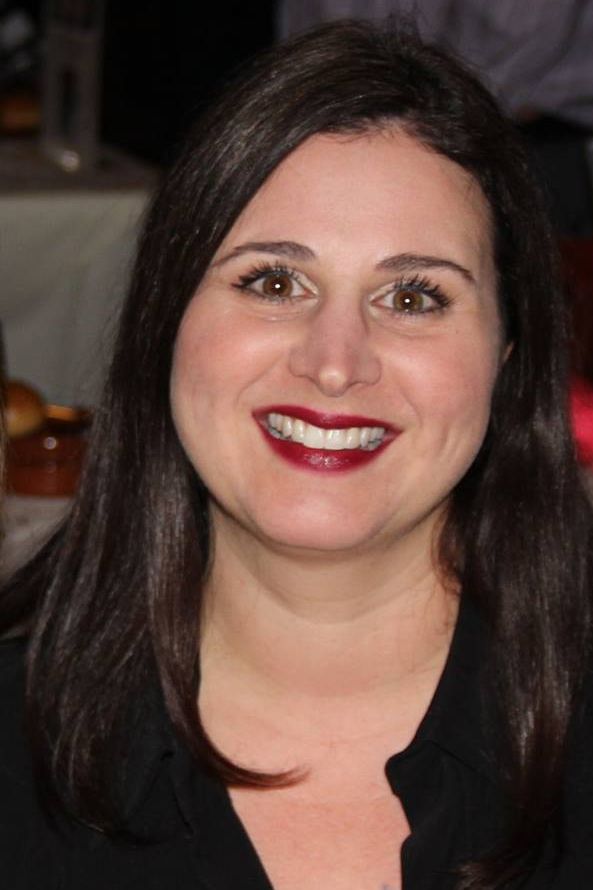 Sharon M. Antonucci, Ph.D. CCC-SLP, is the Director of the MossRehab Aphasia Center.  She is a clinical researcher and speech-language pathologist whose work focuses on aphasia and aphasia rehabilitation.  She has several lines of research, including investigating the link between word retrieval and knowledge of word meaning, word retrieval impairments in those with stroke aphasia and theoretically-motivated treatments thereof, particularly in the context of functional communication during connected speech. She is also currently pursuing animal-assisted treatment research founded within the perspective of the life participation approach to aphasia. Dr. Antonucci is the Director of the Strategy Training and Education Program for Persons with Primary Progressive Aphasia.
Watch Talks from Past Series
Coping with Caregiver Stress during COVID (Barry Jacobs, PsyD)
Elder Care Issues and the Law (Bryan J. Adler Esq. — Rothkoff Law Group)
TimeSlips Engagement Parties: How to joyfully invite friends and family into creative engagement with older adults (Andrew Morton — TimeSlips)
Managing Behavioral Symptoms of Dementia (Rachel Wiley, OT — Day by Day Home Therapy)
Meaningful Activities to Engage Your Loved One (Rachel Wiley, OT — Day by Day Home Therapy)
When, Why, and How to Move to a Memory Care Facility (Sharon Buckmaster, PhD — Future Works Consulting, LLC)
Bathing, Grooming, Dressing, and Other Activities of Daily Living (Rachel Wiley, OT — Day by Day Home Therapy)
Elder Care Issues and the Law (Jerry Rothkoff, Esq. — Rothkoff Elder Care)