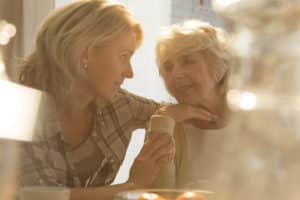 Every day at the Penn Memory Center, we hear caregivers describe the emotional, physical, and logistical challenges they face tending to their loved ones. We're here to help.
Through the Empowering Caregivers series, caregivers will have access to area experts who will present on a variety of intensive topics from symptom management to end-of-life care.
The Empowering Caregivers Workshop Series Fall 2021 schedule:
Managing Behavioral Symptoms of Dementia
October 14 – a recording of this event will be uploaded shortly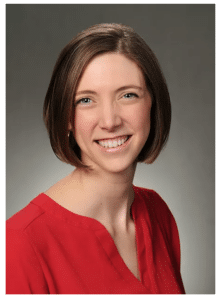 Behavioral challenges (such as resisting bathing, resisting taking medication, rummaging, and more) are often reported as one of the most challenging aspects of caregiving. This presentation by Rachel Wiley, MS, OTR/L, CDP, will explore reasons why various dementia-related behaviors occur and strategies needed to reduce and manage behavioral symptoms.
Rachel Wiley, MS, OTR/L, CDP, is an occupational therapist and the owner and founder of
Day by Day Home Therapy
. Rachel is certified in Skills2Care® for caregivers of individuals with dementia and is a Certified Dementia Practitioner. Rachel is a certified master trainer of Skills2Care® through Jefferson Elder Care and trains occupational therapists from around the country in the Skills2Care® program. She is currently an advisory council member for
Dementia Society of America
. Previously, Rachel was an adjunct faculty member in the occupational therapy departments at Thomas Jefferson University and Temple University. She worked as an occupational therapist and dementia service coordinator for the Pew Charitable Trust Grant with Jefferson Elder Care. She has been working with individuals with dementia for over 10 years.
.
TimeSlips Engagement Parties: How to joyfully invite friends and family into creative engagement with older adults
Thursday, November 4, from 12:00 – 2:00 p.m.
Click here to register for this workshop.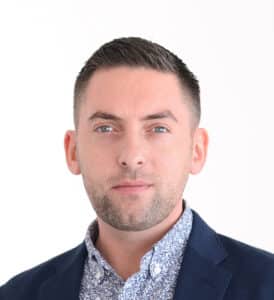 A TimeSlips Engagement Party is an informal, grassroots gathering for anyone who wants to learn TimeSlips' evidence-based techniques for memory loss. Created with and designed for family caregivers (but fun for anyone), at an Engagement Party, participants will learn simple techniques to improve communication and creatively engage friends, family, members, or neighbors in shared moments of imagination — with no right or wrong answers! Led by TimeSlips Master Trainer & Project Manager Andrew Morton, during this interactive session participants will be introduced to some simple creative engagement techniques and learn more about TimeSlips' additional resources for friends & family caregivers, including the brand new Creative Care Imagination Kit.
Andrew Morton is an award-winning playwright and theatre-maker who creates socially engaged theatre with and for vulnerable populations. His work has been produced across the United States and and internationally. Originally from England, Andrew holds a master of arts in community arts from Goldsmiths College, University of London. He is currently based in Detroit, where in addition to working for TimeSlips, he works as a teaching artist and facilitator with a variety of social service and arts organizations. He was named a 2020 Kresge Artist Fellow.
Watch Talks from Past Series
Meaningful Activities to Engage Your Loved One (Rachel Wiley, OT — Day by Day Home Therapy)
When, Why, and How to Move to a Memory Care Facility (Sharon Buckmaster, PhD — Future Works Consulting, LLC)
Bathing, Grooming, Dressing, and Other Activities of Daily Living (Rachel Wiley, OT — Day by Day Home Therapy)
Elder Care Issues and the Law (Jerry Rothkoff, Esq. — Rothkoff Elder Care)