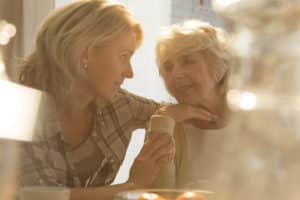 Every day at the Penn Memory Center, we hear caregivers describe the emotional, physical, and logistical challenges they face tending to their loved ones. We're here to help.
Through the Empowering Caregivers series, caregivers will have access to area experts who will present on a variety of intensive topics from symptom management to end-of-life care.
Fall 2023 Series Schedule
Best Caregiver Practices for Setting and Maintaining Boundaries with Barry Jacobs, PsyD
Friday, December 8th, from 12 p.m. to 2 p.m.
When overwhelmed by caregiving demands, caregivers can feel out of control. That can make them feel more helpless and anxious. In this presentation, we'll discuss specific ways for taking back as much control over the caregiving situation as possible by setting and maintain boundaries with care receivers and others with determination and minimal guilt.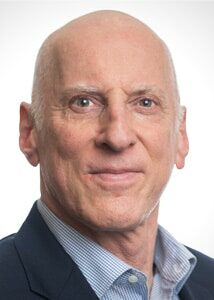 Barry J. Jacobs, Psy.D, is a clinical psychologist, author, and Principal in the Philadelphia office of Health Management Associates, a national healthcare consulting firm. For over 30 years, he has specialized in providing psychotherapy for individuals with chronic and serious illnesses and education about caregivers for physicians, nurses, mental health, and social service professionals. He is the author of The Emotional Survival Guide for Caregivers (Guilford, 2006), coauthor of AARP Meditations for Caregivers (Da Capo, 2016), and writes a monthly self-help column for family caregivers on AARP.org. He has given over 700 presentations on family caregiving regionally, nationally, and internationally. He maintains a psychotherapy practice in Media, PA. 
Watch Talks from Past Series
Dementia and driving (Susie Touchinsky)
Resisting bathing: Common triggers and practice strategies (Rachel Wiley)
A conversation with a genetic counselor: Is the dementia in my family genetic? (Laynie Dratch)
Dementia and Sexual Expression (Regina Koepp)
The Legal Perspective: Practical Insights for Patients and Families About Decision-Making and Advance Planning (Valerie L. Snow, Esq.)
Coping with Caregiver Stress during COVID (Barry Jacobs, PsyD)
Elder Care Issues and the Law (Bryan J. Adler Esq. — Rothkoff Law Group)
TimeSlips Engagement Parties: How to joyfully invite friends and family into creative engagement with older adults (Andrew Morton — TimeSlips)
Managing Behavioral Symptoms of Dementia (Rachel Wiley, OT — Day by Day Home Therapy)
Meaningful Activities to Engage Your Loved One (Rachel Wiley, OT — Day by Day Home Therapy)
When, Why, and How to Move to a Memory Care Facility (Sharon Buckmaster, PhD — Future Works Consulting, LLC)
Bathing, Grooming, Dressing, and Other Activities of Daily Living (Rachel Wiley, OT — Day by Day Home Therapy)
Elder Care Issues and the Law (Jerry Rothkoff, Esq. — Rothkoff Elder Care)