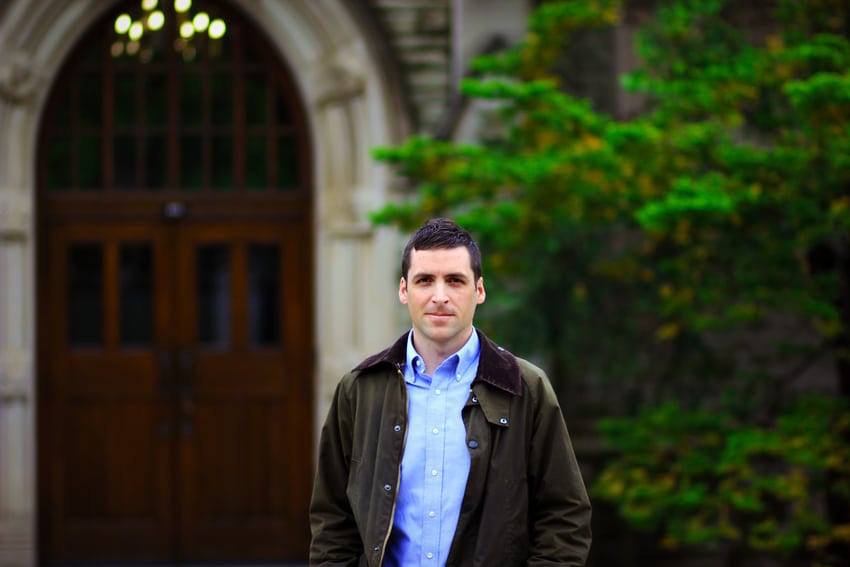 By Varshini Chellapilla
Andrew Peterson, PhD, an affiliate researcher at the Penn Program on Precision Medicine for the Brain (P3MB), was announced as one of the recipients of the State Council of Higher Education (SCHEV) 2021 Outstanding Faculty Award.  
The award recognizes faculty at Virginia's institutions of higher learning for the highest standards of teaching, scholarship and service.  
Dr. Peterson, an associate professor of philosophy at George Mason University, focuses his research on bioethics and the philosophy of neuroscience, with a specialization in ethical and epistemological issues related to the scientific study of consciousness. 
His previous collaborations with the Penn Memory Center include a study on the allocation of scarce medical resources during the coronavirus pandemic, and on the ethical concerns in treating patient with disorders of consciousness.  
Dr. Peterson is also a guest researcher at the National Institutes of Health Department of Bioethics and a Greenwall Faculty Scholar, the most prestigious early-career bioethics award in the United States. 
Recipients of the award will receive a $7,500 gift from Dominion Energy at a virtual ceremony on March 2, 2021.