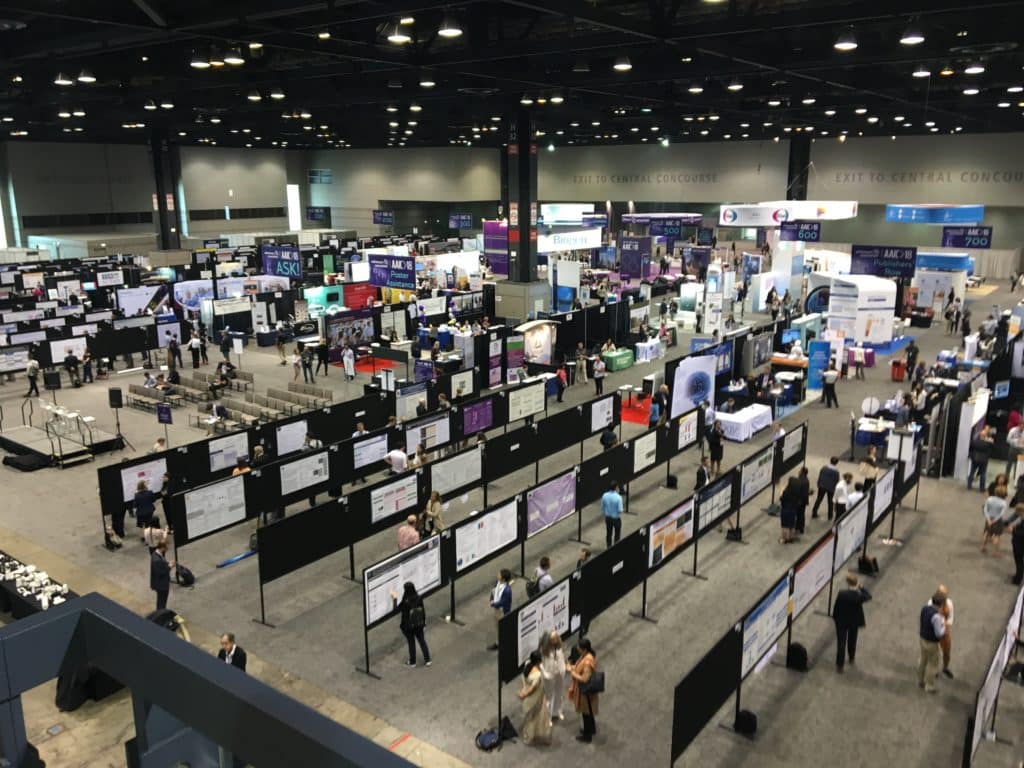 by Erin Alessandroni
Research advances across a broad array of topics were revealed at the 2018 Alzheimer's Association International Conference in Chicago. Several Penn Memory Center researchers had the opportunity to both learn from and share the latest updates with international leaders in dementia science.
It was announced that a workgroup of multidisciplinary experts, including PMC Co-Director Jason Karlawish, MD, was convened by the Alzheimer's Association to create best practice guidelines for dementia in primary care. Dr. Karlawish highlighted the importance of "knowledgeable informants" in the creation of these guidelines in a comment to Philly.com.
Another widely discussed announcement was that an investigational drug by Biogen and Eisai was shown to reduce amyloid plaques in the brains of dementia patients and slow progression of the disease. PMC Co-Director David Wolk, MD told WHYY, "It's a very promising result," but cautioned that more research is needed before the drug can be prescribed. Similarly, Dr. Karlawish told The Wall Street Journal that "he would like to see the companies conduct a larger, longer study to further assess the drug's risks and benefits."
Other main topics of research that were discussed or revealed at the 2018 AAIC include the following:
For the full "breaking news" list and additional press releases from the AAIC, visit the Alzheimer's Association International Conference website.