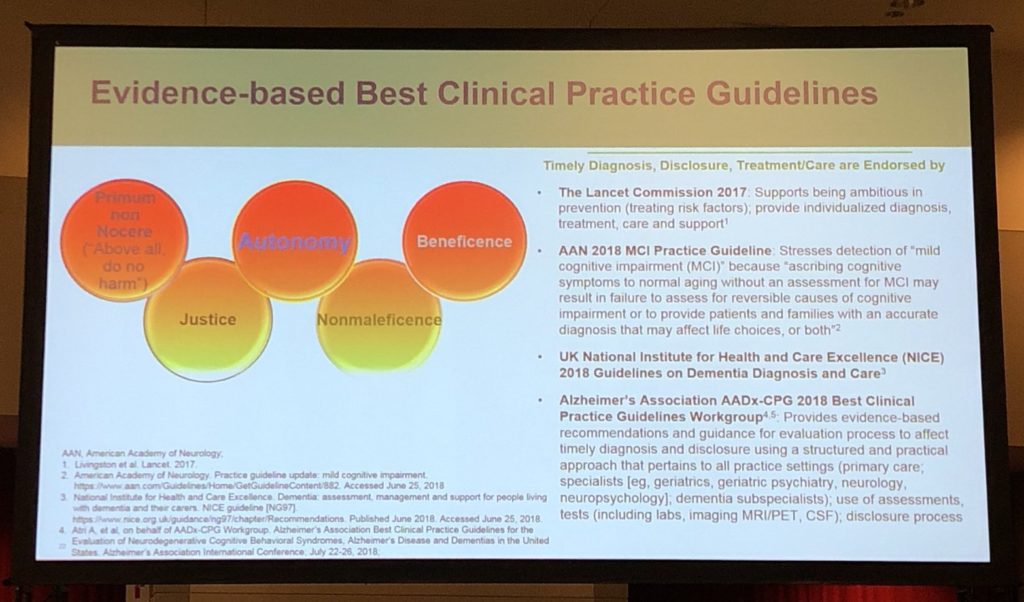 Adapted from an Alzheimer's Association statement.
There are no universal, multidisciplinary guidelines for clinicians in Alzheimer's (AD) care, often leading to symptoms going unrecognized or misattributed.
In response, the Alzheimer's Association convened a group dedicated to creating best practices for clinicians. This group, which includes PMC Co-Director Jason Karlawish, MD, intends for these guidelines to improve timely and accurate diagnosis and disclosure of AD and other dementias, according to an Alzheimer's Association press release.
At their core, the recommendations include guidance that:
All middle-aged or older individuals who self-report or whose care partner or clinician report cognitive, behavioral or functional changes should undergo a timely evaluation.

Concerns should not be dismissed as "normal aging" without a proper assessment.

Evaluation should involve not only the patient and clinician but, almost always, also involve a care partner (e.g., family member or confidant).
The Alzheimer's Association International Conference (AAIC) is underway! Follow #AAIC18 for exciting dementia research updates. https://t.co/p5rTSpSuUL pic.twitter.com/bo7MUmM3qM

— Alzheimer's Assoc. (@alzassociation) July 23, 2018
Dr. Karlawish's contributions include suggestions regarding when and how to disclose a diagnosis and the need to involve a knowledgeable informant or care partner in the clinical process.
The group of experts, referred to as the AADx-CPG workgroup, reported the recommendations at the 2018 Alzheimer's Association International Conference (AAIC) in Chicago this July. After details are refined by other industry leaders, the document will be published in late 2018.
For the full press release, please visit the Alzheimer's Association site.
Erin Alessandroni contributed to this article.