Your well-being, physically and mentally, as a caregiver is essential. Family caregivers of people living with dementia are at a higher risk for anxiety and depression. The dementia journey is a marathon, not a sprint. While we recognize it's not always easy to find the time and resources, it's important you take care of yourself now and in the long run. As a caregiver, you may feel guilty if you put your needs above the person living with dementia. The reality is your loved one with dementia is better off if you take the time to care for yourself.  
Get Informed. Spend time learning about the dementia diagnosis and its progression. Understand the symptoms are out of your loved one's control. When looking online, read well-known sites such like the National Institute of Aging or disease-specific sites such as the Alzheimer's Association, Association for Frontotemporal Dementia, National Aphasia Association, and Lewy Body Dementia Association. 
Caregiver class videos. The Penn Memory Center caregiver class is designed to help caregivers develop skills to better help their loved one – and themselves – cope with the many changes of living with dementia. While these videos are for all caregivers, they are geared towards those who are caring and loving someone who needs support with tasks such as managing money, medications, cooking, or driving, and who may be experiencing changes in their personality and behavior. You can watch a pre-recorded version of the class at your convenience or attend a live 7-week caregiver class two times per year. Learn more about the course.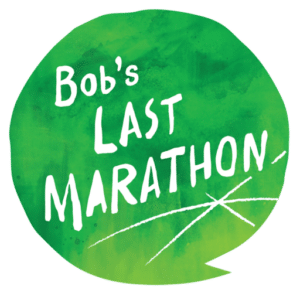 Listen to Bob's Last Marathon Podcast where Lena, a caregiver of a former Penn Memory Center patient, offers guidance and support to others caring and loving someone with dementia. PMC Executive Director Felicia Greenfield, MSW, LCSW, and former PMC Director Steven Arnold, MD, are on the board of Bob's Last Marathon. 
Move your body. While a lot easier said than done, we know exercise makes us feel better physically and emotionally. Exercise can look like a walk in the park, stretching, an online exercise class, a game of tennis, or something in-between. Start small and find something you enjoy.  
Take a break. Ask for help and accept help when offered. Let someone else make meals for the day, do the grocery shopping, or visit your loved one while you get out of the house.  
If you feel uncomfortable asking for help or are unsure how to get started, you may try creating an online support page that allows you to keep your loved ones updated on care needs while also requesting their support. Two popular options are Lotsa Helping Hands or Caring Bridge.  
Eat well. What's good for your heart is good for your brain.  Heart-healthy eating patterns, such as the Mediterranean diet, have been shown to be good for your well-being.  
See your doctor regularly. See your primary care doctor at least annually. You know your body the best – if you feel something is off, say something.  
Plan. Plan for future care needs for your loved one. Have a back-up plan should plan A not work out.  
Stay socially connected. Many caregivers report feeling isolated, which can have negative impacts on our health physically and emotionally. Reach out to friends, stay connected with hobbies, spend time with family. Ask someone to stay with your loved one so you can have breaks with others you care about. 
Manage expectations. Be realistic about what your loved one can and cannot do. Even though you provide great care for your loved one, there will still be bad days. Acknowledge what you can and cannot control. Give yourself grace.  
Attend to your mental health. Beyond the physical, emotional, and financial implications of caregiving, witnessing your loved one move through their dementia journey can be emotionally hard and exhausting. Caregivers of people living with dementia are at a higher risk for developing anxiety and depression. Caregivers deserve support, whether that's through a therapist, friends, family, respite care, or a favorite activity.  
Beheavioral and mental health professionals:  
Primary Care Physician (PCP). Your PCP is a great person to reach out to if you're feeling down, anxious, or simply not yourself. They can prescribe medications for mental health concerns, such as depression and anxiety.  
Psychiatrist. A psychiatrist is trained in the diagnosis and treatment of mental, emotional, and behavioral diagnoses. They use talk therapy, medications, and other treatments when working with patients. A geriatric psychiatrist is a psychiatrist who specifically works with people aged 65+. 
Therapist (Doctor of Psychology, Social Worker, Licensed Practical Counselor, Licensed Marriage and Family Therapist). Therapists provide psychotherapy (talk therapy) and counseling. Therapy can be an important part of treatment for many diagnoses, such as depression or anxiety. A person may meet with a therapist to help cope with the changes and emotions experienced as a caregiver. Some people may meet with a therapist briefly to help with a certain challenge they're experiencing while others may meet with a therapist long-term.  
Join a support group. Some of the best support and guidance you can receive is from others living in similar situations. It can be helpful just to know you are not alone on this journey. You can find in-person, telephonic, virtual, and online support programming.  
Remember you are doing the best you can do. Some days will be better than others. The care you provide is making a huge difference in your loved one's life for the better.  
More Resources