Some familiar faces moved to a new beat at Friday's Memory Café, featuring the rhythmic sounds of Deke Kincade.

The sounds of tambourines, drums, and shakers bounced off the walls of Christ Church Neighborhood House as Kincade told guests that paying attention to their rhythm in life is important.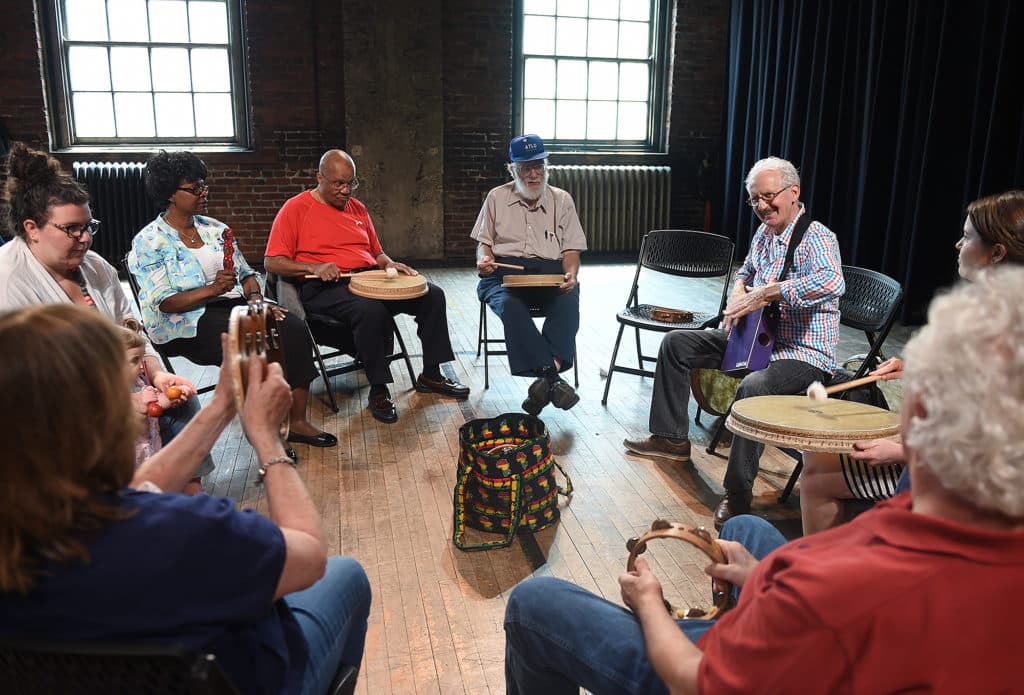 Kincade, who regularly facilitates drum circles for different community groups, asked guests about their early memories of music and encouraged them to pick an instrument of choice for the drum circle.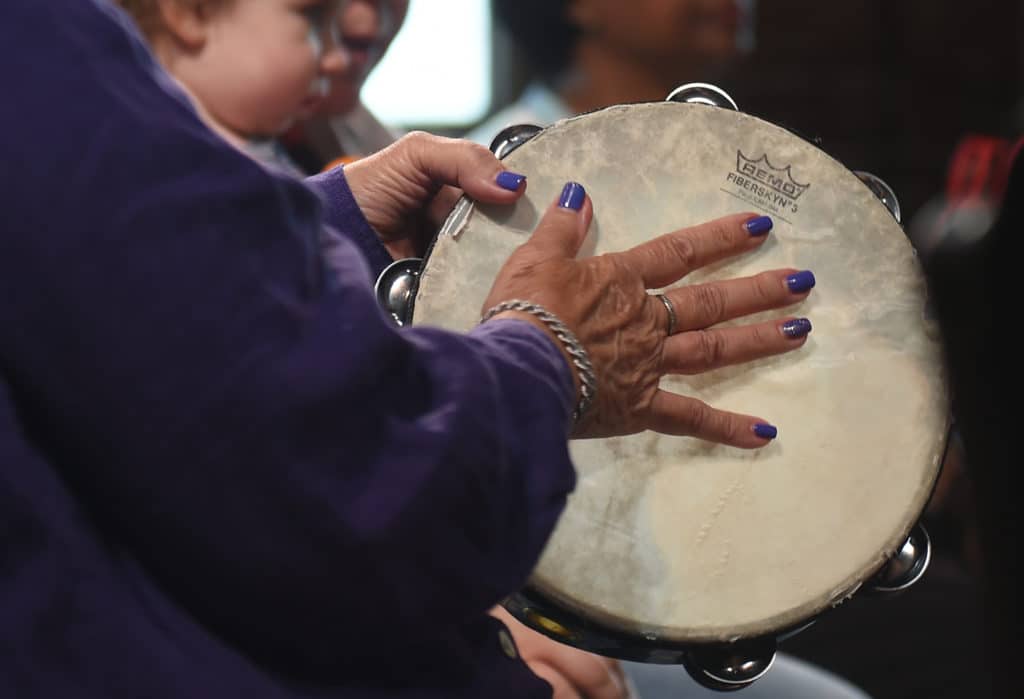 Participants swayed, hummed, and played along to Kincade's beating drum while learning about the history of drums, music, and community drum circles.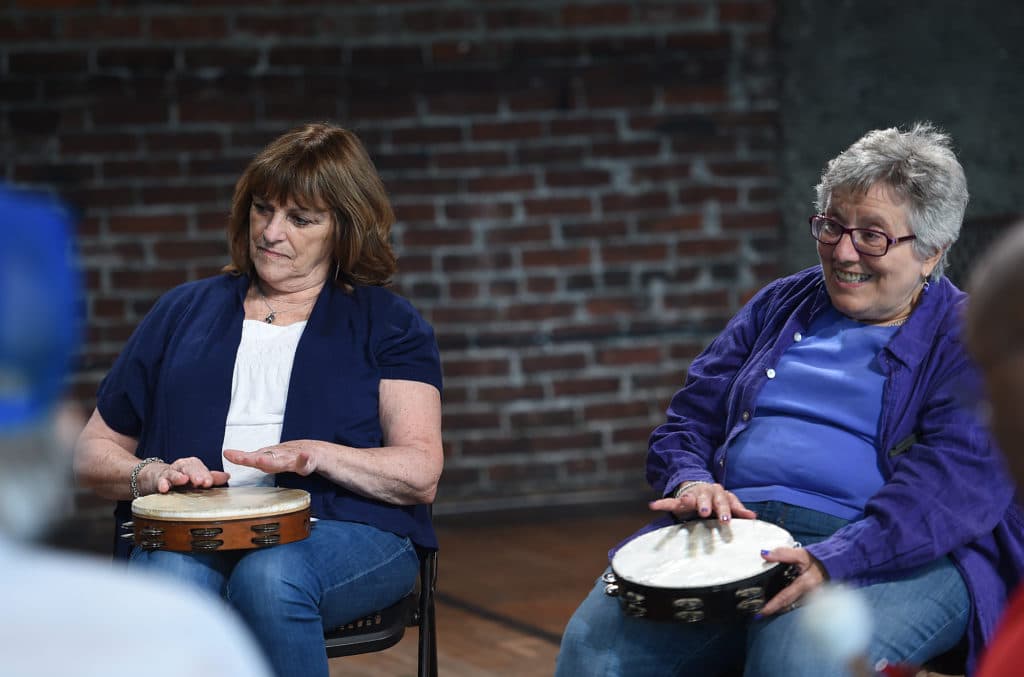 Memory Café was created for people with memory problems, including Alzheimer's disease, and their partners/families. The next Memory Café will be on Friday, August 11.