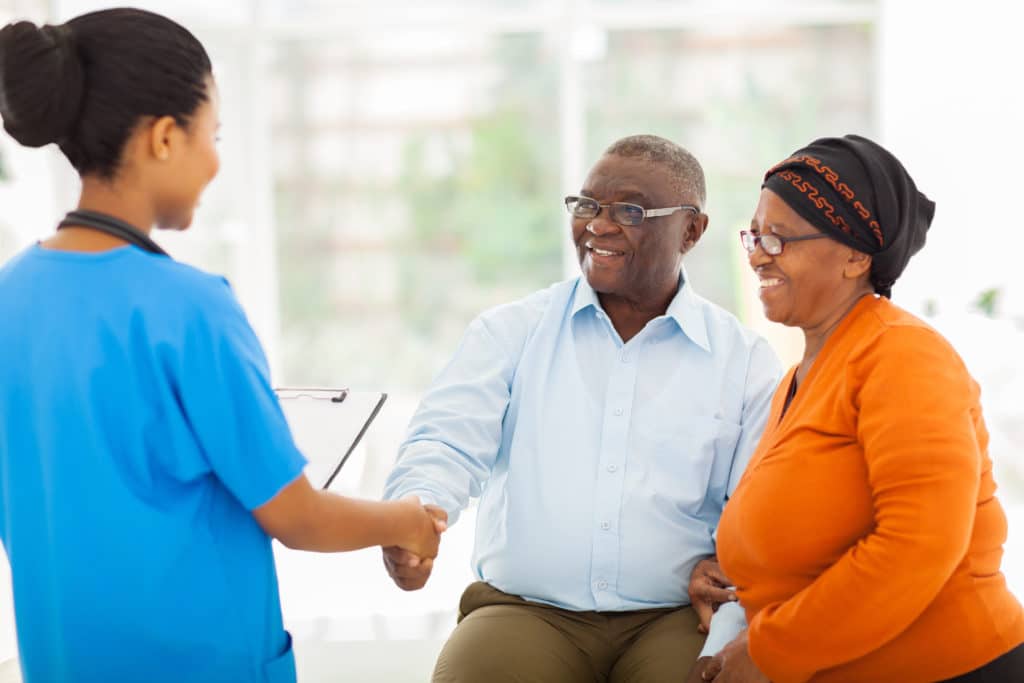 By Janissa Delzo
At the Penn Memory Center and Alzheimer's disease research centers across the nation, research participants are essential to those studying neurodegenerative diseases and lifelong brain health. Without them, there could be no research.
Equally essential, though less obvious, is the study partner.
A study partner is someone who accompanies a participant to Alzheimer's disease research visits and knows the participant well. Though this is frequently a spouse or adult child, it could easily be a friend, neighbor, or sibling-in-law who sees the participant often enough to accurately report on how the participant's cognition and function is in their home environment.
Enrolling dyads — a participant and study partner — is often extraordinarily challenging, for a variety of reasons. But in order to advance Alzheimer's research and get closer to the goal of treating and preventing the disease by 2025, as set forth by global leaders in the National Plan, it's imperative to understand the challenges and barriers of study partner participation.
Myrna Roach, the first study partner to enroll in the Anti-Amyloid Treatment in Asymptomatic Alzheimer's (A4) study at the University of Pennsylvania, credited her retirement for allowing her to attend research participant Donald Jackson's appointments. Jackson, 85, has flexibility in his work schedule, and "I'm just fiddling around at home," said Roach, 77. The couple also has reliable transportation. But their story is not the norm. Two of the most common barriers to participating in research are work conflicts and transportation issues, A4 Study Coordinator Jessica Nuñez said.
"When you have people that are still working, they prefer evening or weekend appointments," said Nuñez, who has recruited study partners at PMC since 1998. "Another barrier is just getting here, especially when people live a really long distance away."
These barriers and others slow down research, making it more expensive and delaying potential findings. That is why researchers at PMC and University of California, Irvine, outlined strategies to reduce the burdens and increase the benefits of participation for study partners in the September edition of Alzheimer's Research & Therapy. Authors included PMC scholar Emily Largent, PhD, JD, RN; PMC Co-Director Jason Karlawish, MD; and University of California, Irvine, Professor Joshua Grill, PhD.
The authors argue that researchers can make visits more accessible to working study partners by extending research hours to nights or weekends, or allowing the partner to participate remotely, by Skype, for example. They also suggest that adjusting costs, by reimbursing study partners for out-of-pocket expenses such as mileage and parking, should be considered. Benefit programs like these have worked in the past to increase clinical trial participation (the authors point to this study on cancer clinical trials), but they suggest that future studies should focus specifically on the effect of reimbursement in Alzheimer's disease trials.
"It's ironic that unpaid caregivers are the backbone of our nation's long-term care system for people with Alzheimer's disease, and the cost of that unpaid caregiver is used to argue for the need for research to treat and prevent Alzheimer's disease," said Largent. "Yet, in research, we are frequently asking caregivers to take on more uncompensated work: study partner. That needs to change."
Other payouts should be considered, too, Largent and her co-authors argue. Study partners could be compensated for the time and effort that it takes to accompany their research participant to study visits. Or researchers could offer incentives to study partners, in addition to reimbursements and compensation. However, they note that incentives are quite controversial for a number of reasons, most commonly because they may distort decision-making.
Employers offering paid time off for employees participating as study partners could help address the issue as well, but Largent and Karlawish point out that this method may not attract more diverse research participants, considering paid time off is more common in high-income positions.   
Before being widely implemented in clinical settings, all of the aforementioned strategies must be studied to understand whether or not they actually improve recruitment rates and generalizability.
"To reach the global goal of having a treatment or cure for [Alzheimer's disease] by 2025, we need the best science and statistical methods," the authors conclude in their published paper, "but also innovative means of ensuring adequate dyad recruitment."