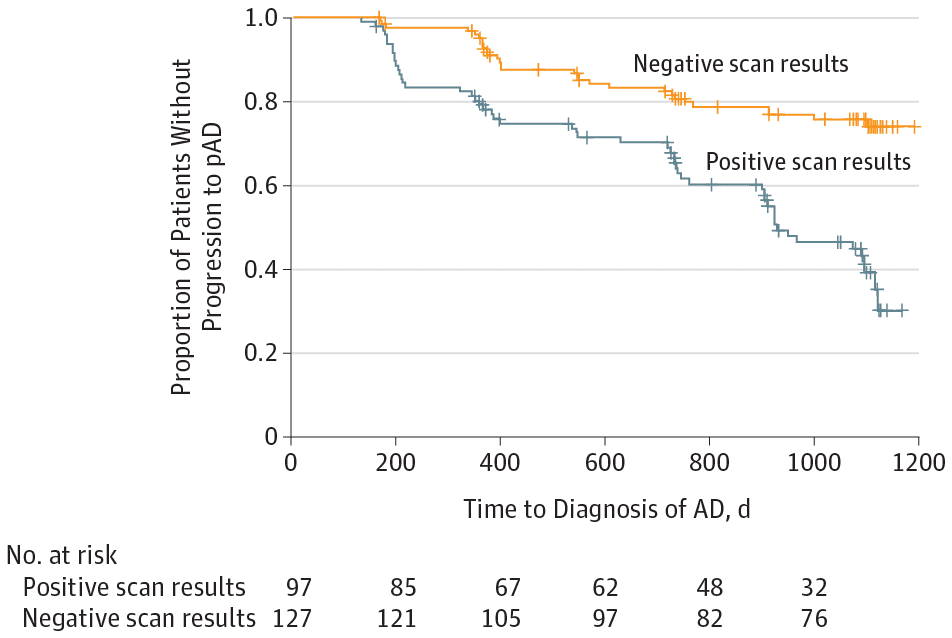 by Erin Alessandroni
The use of multiple biomarkers — physiological indicators of disease or another bodily state — may be more effective than single diagnostic tests or clinical assessment alone in assessing risk of future cognitive decline in patients with mild cognitive impairment.
Dr. David Wolk, co-director of Penn Memory Center, authored a paper on these findings published in JAMA Neurology.
Through a four-year, multicenter cohort study involving 232 patients with amnestic mild cognitive impairment, Dr. Wolk and colleagues used biomarkers to determine a patient's risk of progressing to probable Alzheimer's disease.
Researchers used a radiotracer, Flutemetamol F 18, to identify patients with brain amyloid plaques, one of the hallmarks of Alzheimer's disease. The F 18 tracer is injected into the patient and seeps into the brain, attaching itself to any existing amyloid beta deposits, which can then be visualized with a PET scan. Prior work has demonstrated that Flutemetamol F 18 PET scanning provides strong correspondence to amyloid plaque levels found at autopsy, the only way to definitively diagnose Alzheimer's disease.
The research concluded that patients with beta amyloid–positive scans (deposits present) had approximately 2.5 times the risk of progressing to probable Alzheimer's disease within three years compared to those with negative scan results. However, one could increase the precision for determining risk by including measures of hippocampal volume with MRI, a marker of brain shrinkage associated with Alzheimer's disease and the severity of memory testing. If all of these were abnormal, the risk of progression increased to 8.5:1, and the vast majority of these patients progress to dementia within a three-year period. Alternatively, if all were negative, only  about 10 percent of patients would progress to dementia.
"This work demonstrates the increased precision in providing prognosis to patients that can be achieved with multiple biomarkers that could be relatively easily implemented into clinical practice," Dr. Wolk said. "Being able to tell patients and their families that one may have a very high or very low risk of progressing to dementia may have great impact on decisions about future plans and participation in clinical trial intervention studies."
For the full description of the study on JAMA Neurology, click here.