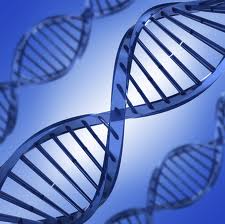 A little more than a year after the White House announced the Precision Medicine Initiative, researchers at Penn and across the nation are optimistic about the future of clinical treatment for Alzheimer's disease.
The "all-in approach" taken by federal agencies "could not be happening at a more opportune time," said Cynthia Bens, executive director of Accelerate Cure/Treatments for Alzheimer's Disease (ACT-AD), which hosted a panel discussion on precision medicine Monday. More than 5 million Americans suffer from Alzheimer's disease today, and that number is expected to more than triple by 2050, Bens said. Click here to listen to the complete presentation.
President Barack Obama used his 2015 State of the Union address to announce the creation of the Precision Medicine Initiative, a collaborative effort designed to use data and research to individualize clinical care.

"There's been a major shift in the way therapeutics are being developed," said Michael Ryan, vice president of Novartis. "Many therapies were [previously] directed to a broad population," but precision medicine classifies individuals by risk before approaching treatment options.
Ryan highlighted the Generation Study, which is testing two investigational drugs for their ability to stop the accumulation of amyloid proteins in the brain to prevent or delay Alzheimer's disease symptoms. The study is seeking a small portion of the population: participants who have two copies of the APOE4 gene and therefore an elevated risk of developing Alzheimer's. Up to 60 percent of people with two copies of the gene may develop dementia by their 80th birthday, Ryan said.
"Next-generation sequencing — where we take your blood and get your entire genome sequence, millions and millions of data points — enables a new era of medicine through research," said Cara Tenenbaum, senior policy advisor at the Food and Drug Administration.
Before researchers can bring precision medicine into clinical care, they must first learn how to approach patients with this new medical data.
"We need to understand the experiences of having preclinical Alzheimer's disease," said Dr. Jason Karlawish, co-director of the Penn Memory Center (PMC).
PMC's SOKRATES (Study Of Knowledge and Reactions to Amyloid TESting) study interviews participants one month and one year after they learn their amyloid status via the Anti-Amyloid Treatment in Asymptomatic Alzheimer's study (A4 for short).
"We want to understand its impact on how people think about their cognition, who they tell and…how it impacts that relationship," Karlawish said.
In CONNECT 4, another study being conducted within the Generation study, researchers at Penn are monitoring how patients respond to learning their genetic risk of dementia, depending on whether the conversation with a genetic counselor is held via telephone or live video conference.
"This work is really important to how we're going to talk about this if and when we translate it to clinical practice," Karlawish said.