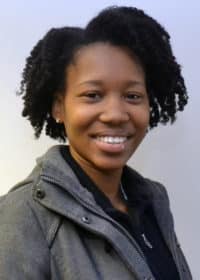 The Penn Memory Center has welcomed Denille Carrington to the team as a patient service associate.
Carrington assists patient care coordinator Courtney Coulter with administrative duties at the PMC clinic space in the Perelman Center for Advanced Medicine. Her responsibilities include answering patient phone calls, requesting patient referrals, preparing physician clinical letters for patients, and handling PMC mailing and faxing.
Carrington graduated from Pennsylvania State University with a bachelor's degree in health policy and administration in December. She is interested in patient care and health administration, and she hopes to pursue a master's degree in public health in the future.
Carrington replaces Grace Williamson, who joined the front desk staff in the Neuroscience Center as a patient service associate.