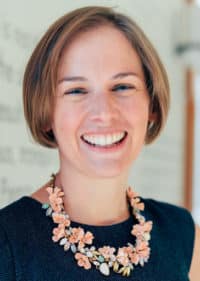 Penn Memory Center Scholar Emily Largent, PhD, JD, RN has been selected to participate in the National Institute on Aging (NIA) Butler-Williams Scholars Program, to be held from July 30 to August 3 on the NIH Campus in Bethesda, MD.
The program provides qualified individuals an opportunity to further their knowledge through lectures, seminars, and small-group discussions in research design relative to aging, including issues relevant to aging of racial and ethnic minorities.
Dr. Largent is an assistant professor of Medical Ethics and Health Policy at the Perelman School of Medicine and a senior fellow at the Leonard Davis Institute of Health Economics.
The Butler-Williams Scholars Program is sponsored by the NIA with support from the National Hartford Centers of Gerontological Nursing Excellence.