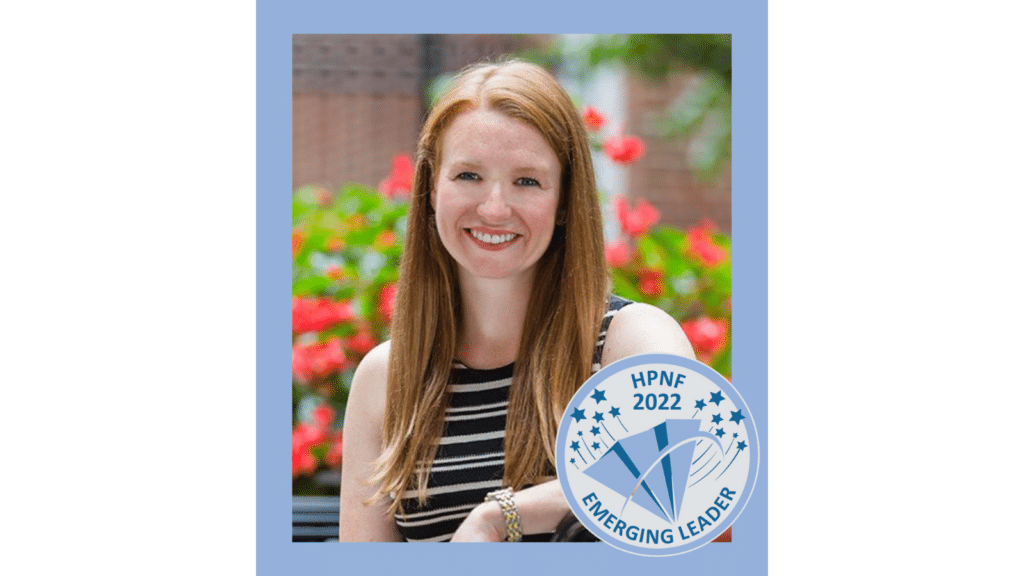 PMC Clark Scholar Brianna Morgan, MSN, CRNP, ACHPN®, was among 30 clinicians to be named a 2022 Hospice and Palliative Nurses Foundation (HPNF) Emerging Leader.
The HPNF Emerging Leader award celebrates hospice and palliative care nurses who have exhibited leadership and made unique contributions early in their careers.
"I am honored to be among a group of such phenomenal clinicians, educators, and scholars," said Morgan.
Morgan worked as a geriatric and palliative care nurse practitioner prior to attending Penn. Now, she is a third-year doctorate student in the Penn School of Nursing.
Morgan researches inner strength in persons newly diagnosed with mild cognitive impairment and their care partners. She said the HPNF Emerging Leaders recognition makes her feel motivated to continue this research.
"This award is a promise to continue pushing the envelope to expand what palliative care can do to improve the lives of persons impacted by dementia," said Morgan.
Tap here to learn more about Morgan's research study on inner strength.
Tap here to read more about the Emerging Leaders Award.