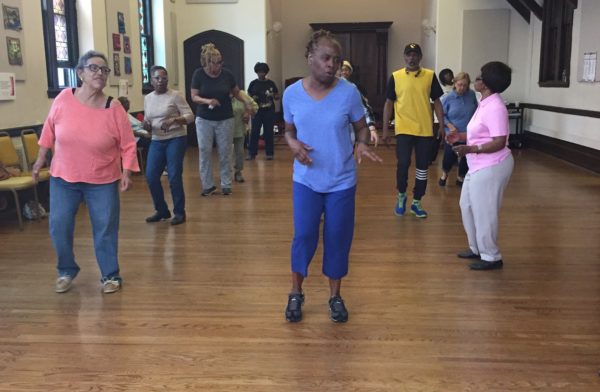 Dance for Health, a Penn Memory Center program that seeks to promote physical health and bridge generational gaps through dance, will return in 2018. Learn more about what's in store at an information session on December 2.
Dance for Health Information Session
December 2 | 11 a.m. to 12:30 p.m.
Ralston Center
3615 Chestnut Street
Philadelphia, PA 19104
RSVP: hailu.tigist@gmail.com
Dance for Health hosts weekly dance sessions and social activities for older adults in the West Philadelphia community and beyond. These dance sessions are led by dynamic and engaging instructors and joined by area high school students. The goal is to get older adults engaged in physical activity and connected with their local community. As maintaining a healthy brain includes exercising regularly, eating a balanced diet, and keeping mentally and socially engaged, Dance for Health hopes to do its part in promoting brain health through dance in the community.