Penn Memory Center's July Memory Café will feature Beacon Theatre Productions, who will be putting on an interactive performance of "The Red Letter Locker." "The Red Letter Locker" is a short play about Arthur Conan Doyle traveling to 2018 through a time machine and ending up in a Philadelphia high school.
Join the Penn Memory Center in welcoming them:
Friday, July 13 | 10:30 a.m. to noon
Christ Church Neighborhood House
20 N. American Street
Philadelphia, PA 19106
To RSVP, contact Alison Lynn at 215-360-0257 or alison.lynn@uphs.upenn.edu.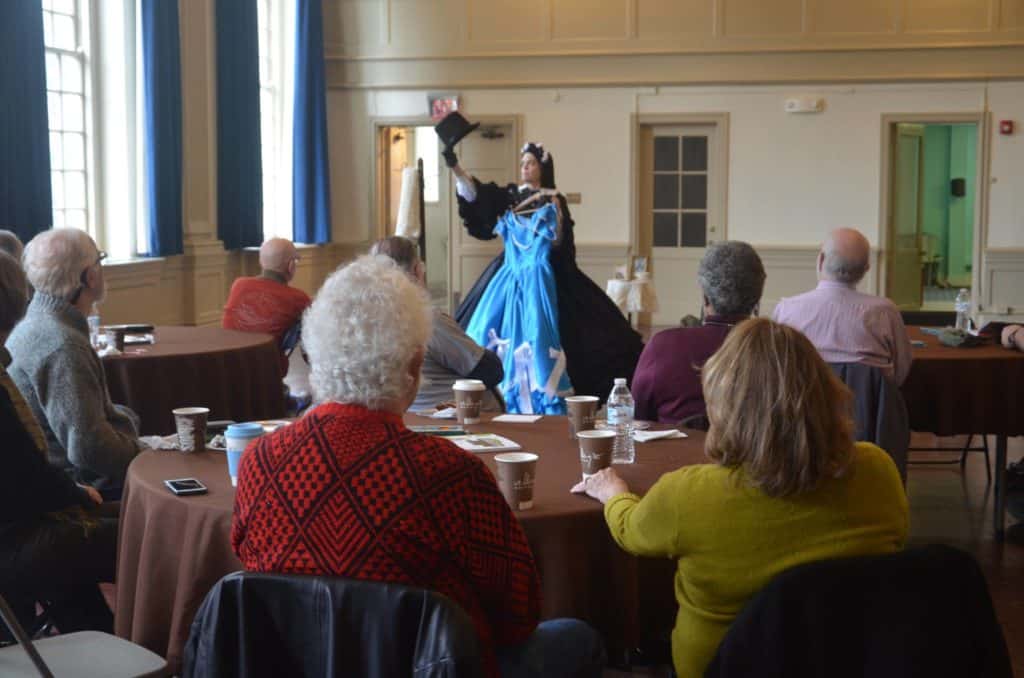 PMC's February Memory Café previously featured Beacon Theatre Productions with the short play "Mary Todd Lincoln: The Woman You Thought You Knew."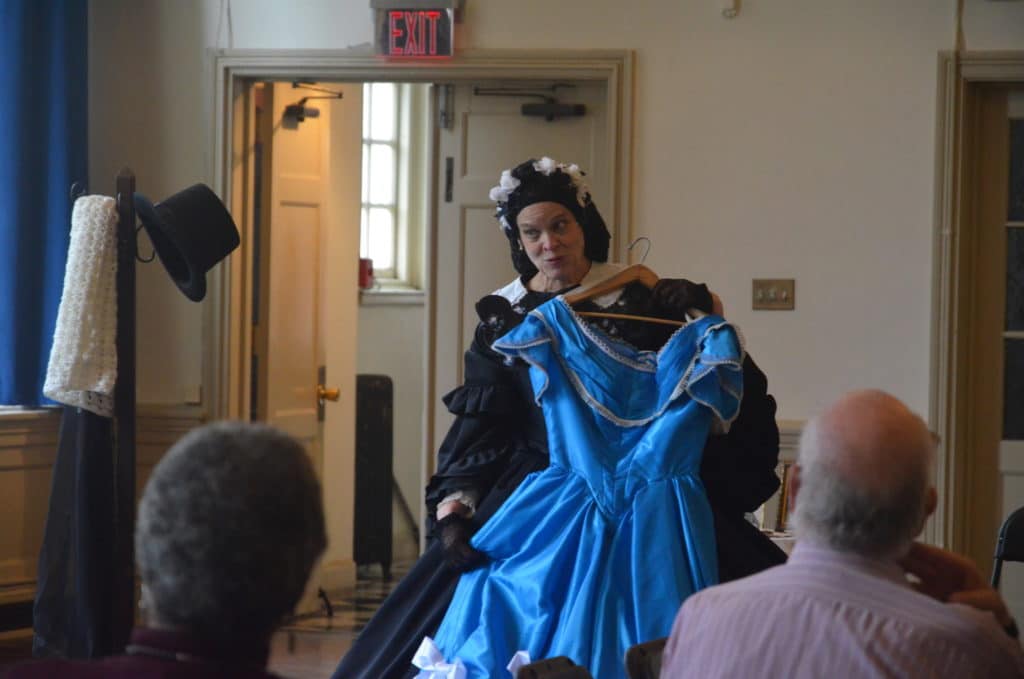 Beacon Theatre Productions was started in 2011 by Philadelphia theatre artist Georgina Bard who strove to make educational, inspiring plays accessible to communities and individuals who may not have the means to experience them otherwise. The mission of Beacon Theatre Productions is "to produce high quality, thought provoking productions that encourage further reflection and discussion with an emphasis on a fresh look at historical events and well known literary works." Learn more about this performance group here.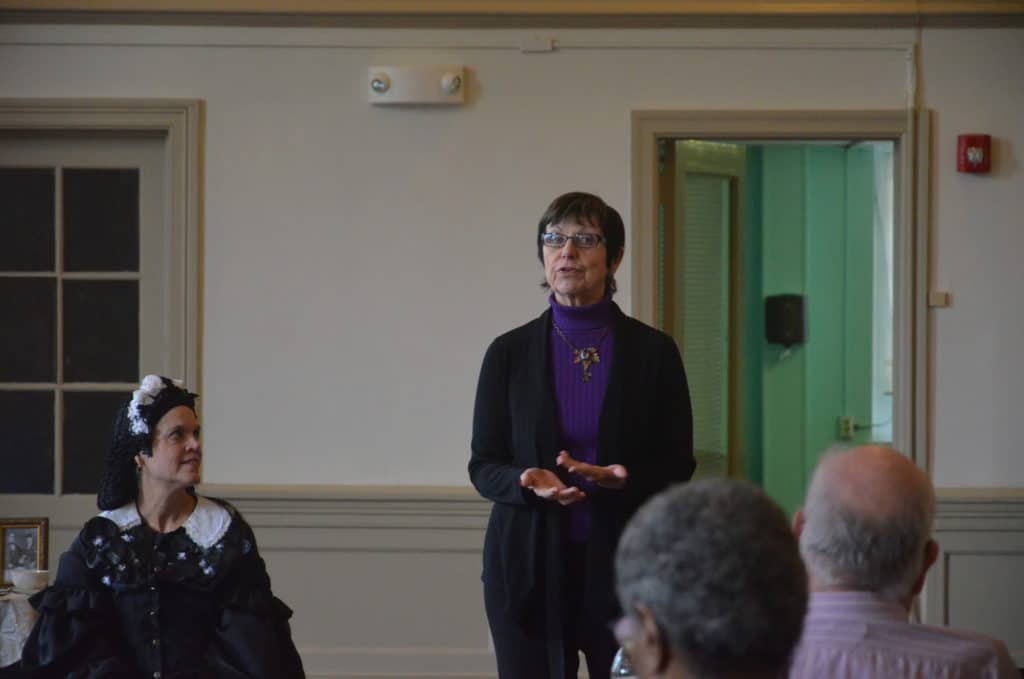 Photos by Joyce Lee / Penn Memory Center