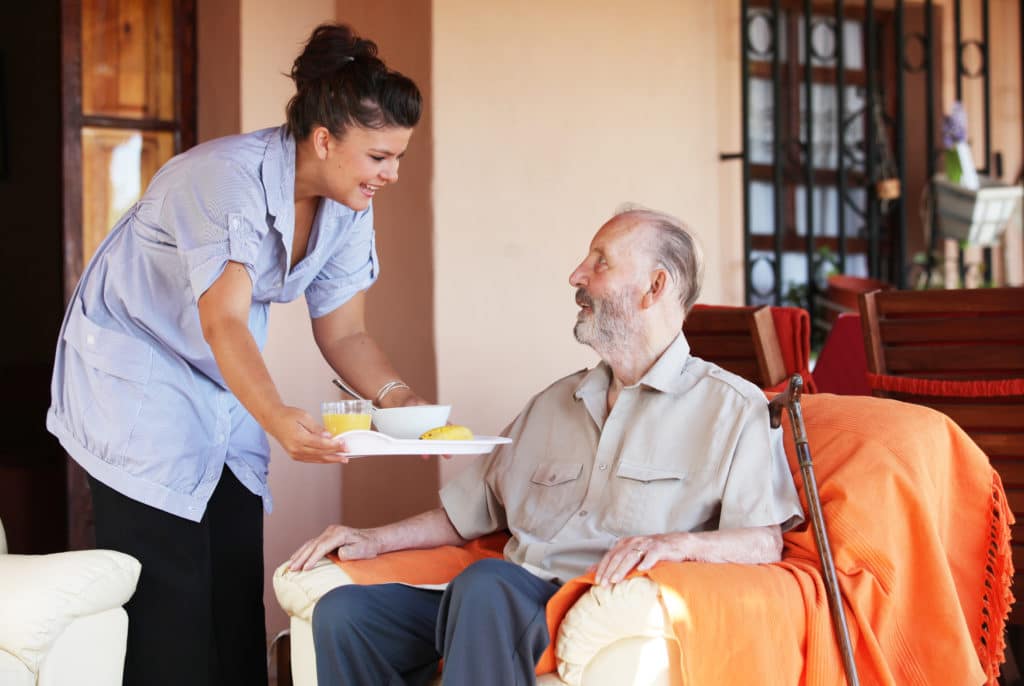 By Cynthia Clyburn
Many families face challenges when caring for a loved one with dementia at home. Carers invest significant time and energy to manage changes in behavior and personality, keep their loved one safe from injuries and falls, and support basic functions like eating and sleeping.
Thankfully, home care services are available to help care for a family member with dementia. Home health services range from medical care to support for daily tasks and companionship. While many families know that skilled nursing is available in the home, helpful therapies such as physical, occupational and speech therapy can also be performed at home.
The process of selecting an appropriate home care agency can be confusing. Moreover, many families express concerns that home care workers will not be familiar with the special needs of their loved one's illness. This is particularly true for those with non-Alzheimer's dementias, like frontotemporal dementia.
Cynthia Clyburn, MSW, LSW, works with families at the Penn Frontotemporal Dementia Center to tailor care plans to individual needs. She recommends that families who are considered home care services ask potential agencies the following questions to decide if they would be a good fit:
Is your agency bonded and insured?
What are the costs? Do you accept our insurance? Do you offer any resources for financial assistance if we need it?
What services are included or not included? Will we receive a written care plan before service begins?
Do you background check, drug screen, and check references for employees?
How do you make the right "match" for your clients?
Can you drive my loved one and escort on appointments?
Can you meet their needs for companionship now, but grow with their needs as my loved one's condition progresses?
Will you help my loved one stay organized, perform exercises, activities and therapies at home, and ensure they take medications on time?
If an aide calls out of work, will you call us to see if we need a replacement caregiver?
If we feel that one of your workers is not a good fit, how will you go about finding a replacement?
Do you offer emergency or respite care if something comes up?
If we have a problem, how will it be addressed and resolved? Who can we contact with requests, questions and complaints?
For families caring for a loved one with a less common type of dementia, she recommends asking whether the agency's employees have a general understanding of the symptoms and behaviors of that disease, and whether they are willing to do research on their own to optimize care plans. According to Cynthia, "a little education about behaviors and symptoms goes a long way."
After selecting a home care agency, she suggests sharing details about your loved one's needs–their likes, dislikes, daily routine, and helpful behavioral interventions–to further personalize their home health care.
Cynthia was social work intern for the Penn Memory Center and is now a social work practitioner with Penn Neurology.