By Meghan McCarthy
The morning of March 21, 2019, began unremarkably for Nancy and Mike Childs.  
After waking up, they began their simple morning routine. Then they turned on the news, and their world shifted.  
Reports informed them that the Phase III trial of the drug aducanumab run by Biogen and Eisai — a trial in which Mike was participating — had ceased, effective immediately. It was one thing to have their hopes of a successful treatment dashed without warning; it was another to have learned this news from the television.  
After Mike Childs was diagnosed with mild cognitive impairment (MCI) in 2014, he decided to enroll in the aducanumab trial, which aimed at slowing the progression of symptoms from MCI or Alzheimer's disease (AD). Mike enrolled with hope for himself and the future of his disease.  
The trial became more than a potential treatment; it became a community for the Childses.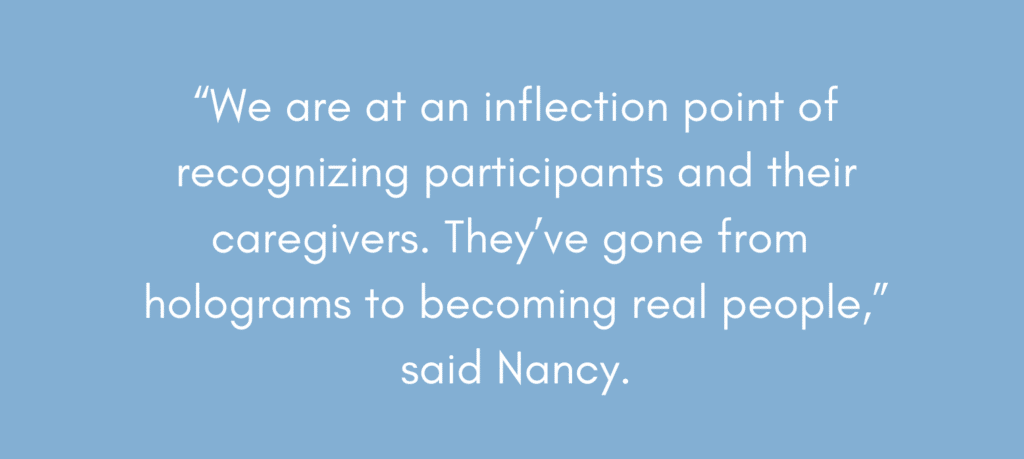 "Your community trial site becomes a safe harbor," said Nancy. "They know you have the disease, and so you can speak openly. There are a lot of emotional spheres that result from this." 
On March 21, the Childses lost their safe harbor. With such a personal connection the trial and those running it, the mishandling of trial communication was disturbing. 
Aducanumab is one of many discontinued trials within Alzheimer's drug development. Now, turning pain into purpose, the Childs family serves as advocates to incite change within the field.  
"We are at an inflection point of recognizing participants and their caregivers. They've gone from holograms to becoming real people," said Nancy. "I am so lucky to be working with such a wonderful team of researchers in this turning point of Alzheimer's research recognizing participants." 
In response to the Childs' experience, and in wake of other AD trials ending, a team of researchers, care partners, and research participants launched the Participant FIRST Work Group in 2021. Among the 31 members of the mulit-disciplinary work group were University of Pennsylvania's Emily Largent, PhD, JD, RN, who co-led the group, and the Childses. Together, the group is working to ensure the needs of research participants and study partners are prioritized when a trial ends early. 
In a recent paper, featured at this year's Alzheimer's Association International Conference (AAIC), the work group outlined 17 key recommendations to prioritize communication with research participants and build support systems into clinical trials.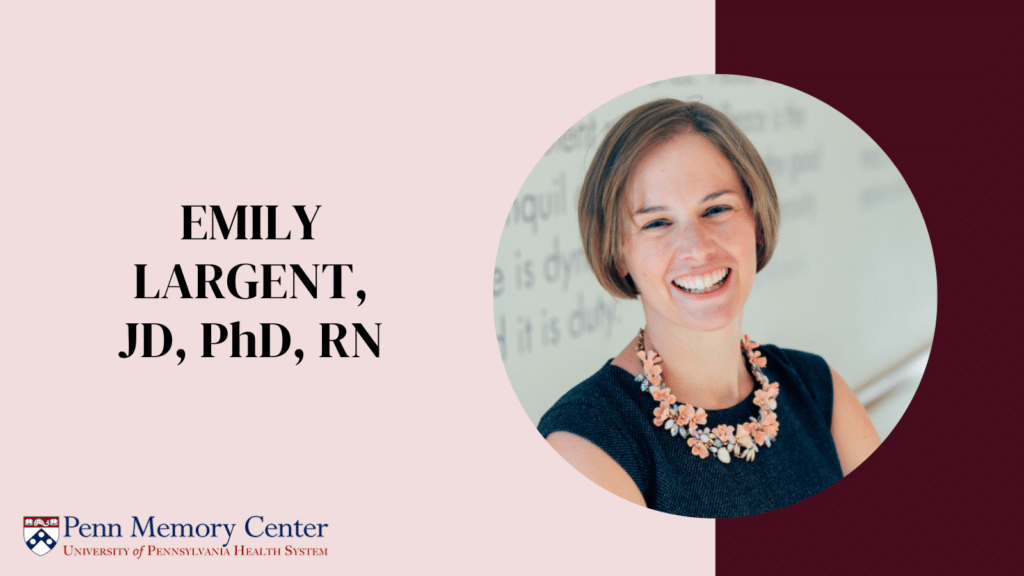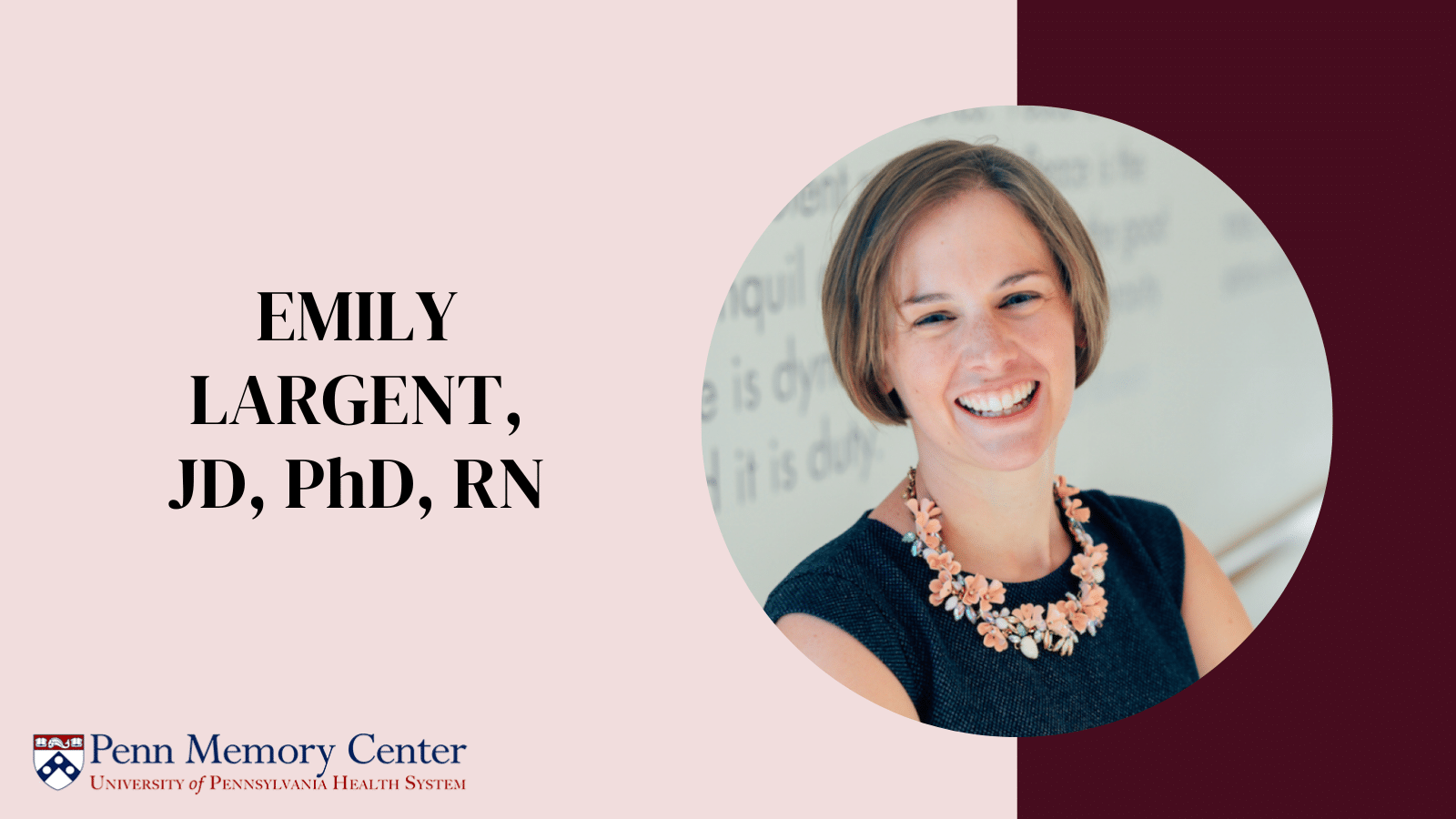 "It became clear that affected participants — and their study partners — felt adrift," said Dr. Largent. "They wanted more communication to know what was going on as well as more support so that they didn't feel so vulnerable. Participant FIRST was organized to address those needs." 
Representing the experience of research participants and their families, Nancy played a prominent role in the creation of the recommendations.  
Humanization is the foundation of the team's recommendations. 
"The paper itself underscores recognition of clinical trial participants as humans, not just disease subjects. It sounds simple, but research hasn't recognized individuals with Alzheimer's and their care partners this way," said Nancy.  
Participant FIRST recommendations are divided into time periods: before, during, and after a trial finishes.  
At the helm of the recommendations are advanced planning measures in the event of early trial closure.  
For example:  
Sponsors and investigators should allocate funding for research coordinators to remain working for a designated period in the event of early closure. This provides a resource and advocate for participants. 

 

A detailed communication plan should also be developed in order to address the possibility of a trial's early end. 

 

There should be personalized closing meetings, discussion, and connection with advocacy and support groups for participants.

 

Before the trial begins, and throughout its process, study personnel should provide resources for participants to build or grow their support networks.  

 
Nancy advocates that participants want to be informed.  
"There is this real desire for information. When you commit to a trial, I think you have to be very transparent about what information will be shared with participants and what is not available. Don't wait until the end to recognize that these are critical parameters." 
This begins with the consent process.  
"Attracting diverse research participants, and then prioritizing consent language which is comfortable for all is critical," she said. 
As a team, Participant FIRST deeply values the role of individuals such as the Childses as advisors and collaborators.  
"They were instrumental in bringing attention to the need to do better by research participants and study partners. I've continued to appreciate the Childses' perspective and partnership as we developed the Participant FIRST recommendations," said Dr. Largent.  
Beyond this paper, Nancy Childs continues her collaboration and advocacy.