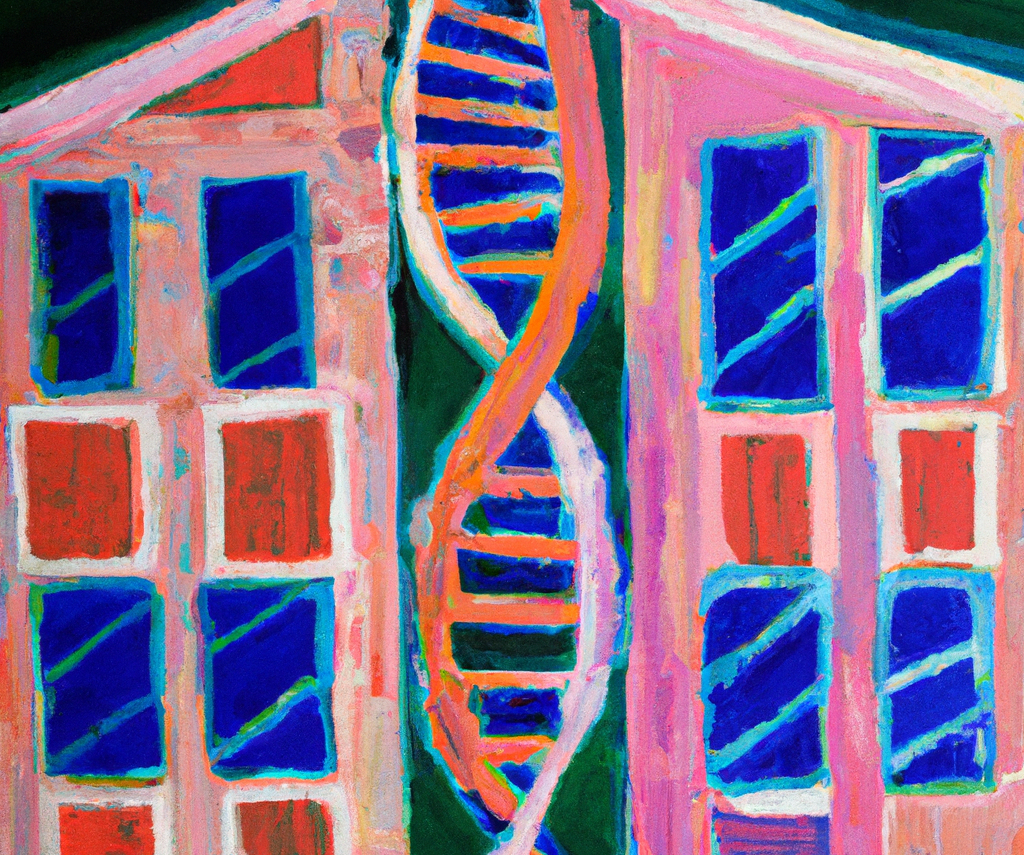 By Meghan McCarthy
The brain is akin to a home. Genetics are the foundation. They determine the layout and style. And when there are changes in foundation, this layout shifts. Alzheimer's disease and related dementias (ADRDs) can change the brain's structure.  
Junhao Wen, PhD, a postdoctoral researcher in the Artificial intelligence in Biomedical Imaging Lab (AIBIL) and Center for Biomedical Image Computing & Analytics (CBICA), aims to understand these changes using artificial intelligence (AI) and genetic analyses.  
Last year, Dr. Wen was amongst a team of researchers who used artificial intelligence (AI) to analyze magnetic imaging resonance (MRI) scans in patients with Alzheimer's disease (AD) or mild cognitive impairment (MCI). The team found differences the brain structures of this patient population in comparison to healthy adults.  
This concept is known as neuroanatomical heterogeneity. 
This year, Dr. Wen extended this work by examining MRIs from AD/MCI patients in Penn's Alzheimer's Disease Neuroimaging Initiative (ADNI) study through the use of machine learning, which is a specific type of AI.  
"My goal was to disentangle the neuroanatomical heterogeneity of Alzheimer's disease into several dimensions, thereby indicating individualized liability at early disease stages," said Dr. Wen.  
The team identified two distinct structures differences in patients, which they named the R1 and R2 dimensions.  
Specifically, patients with the R1 dimension have decreased brain tissue, or atrophy, throughout their brain. Patients with the R2 dimension have atrophy specifically in their medial temporal lobe. This area of the brain is responsible for many memory-related functions.   
In the future, clinicians may use these dimensions as helpful markers for diagnosing patients with MCI and/or AD.  
To understand the cause of these structural differences, the team also analyzed genetic information from thousands of individuals.  
Specifically, the machine learning model compared the genomes of the AD/MCI patients with those of healthy adults.  
Genetics are like the foundation of a home. They map the layout and are vital to the strength of the structure. Here are a few key terms to know about genetics.  
A genome is an individual's complete set of genetic information

 

Chromosomes are structures that contain genetic information

 

Genes are DNA sequences within chromosomes

 

Loci are the specific locations of genes within a chromosome

 

Mutations are changes to DNA sequences, and can be the cause for diseases such as AD and MCI

 
After analyzing patient genomes, 24 loci were associated with AD/MCI. While 17 were previously known, 7 of the loci were novel.  
Mutations within these loci could explain the structural differences of the R1 and R2 dimensions. Because each locus and gene uniquely impact the body and brain, their effects are various.  
"We observed that the R1 dimension is more closely linked to brain aging and cardiovascular risk factors. Furthermore, the genes associated with this dimension show overexpression in gene expression data from various organs beyond the brain, including the heart," said Dr. Wen. "On the other hand, the R2 dimension displays stronger associations with the early stages of amyloid and tau pathology in AD. Genes linked to this dimension exhibit tissue specificity in other organs, such as the pituitary and brain." 
Additional research is needed to fully understand the implication of these genetic differences between the R1 and R2 dimensions.  
However, this work is an important next step in understanding neuroanatomical heterogeneity of AD/MCI.  
While this research studied patients who have symptoms of AD/MCI, Dr. Wen plans to study the R1 and R2 dimension in patients with preclinical, or asymptomatic, stages of AD.  
This study was recently presented at the 2023 Alzheimer's Association International Conference (AAIC). 
To read more about Dr. Wen's work, click here.