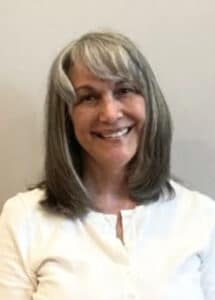 Sharon Best, PA-C, MHS, is departing the Penn Memory Center after providing three years of quality care to PMC patients and research participants as the Center's inaugural physician assistant.
"Sharon is an exceptional practitioner and colleague," said PMC Executive Director Felicia Greenfield, MSW, LCSW. "She consistently goes above and beyond to care for our patients and their families."
Best's primary duty was assisting the team of neurologists, geriatricians, social workers, and neuropsychologists in developing innovative approaches to the diagnosis and treatment of Alzheimer's disease.
"A curious professional, Sharon delighted in challenging herself to learn new things and she enthusiastically shared her knowledge with others," said Greenfield.

Best is also the founder of APP2APP Virtual Lectures Inc., a small non-profit organization which was formed to allow advanced practice providers and physicians to freely share their clinical knowledge with colleagues around the country. She will be dedicating more time to building up this organization.
Best graduated from Drexel University's Physician Assistant program in 2003. She has worked in various clinical specialties and held faculty positions in PA programs in both Pennsylvania and Florida. In 2017, Best assisted in the development of a novel Inpatient Tele-neurology Program with faculty and the senior director of Neuroscience at Thomas Jefferson University.
Best said she is grateful for the opportunity she was given, although for only a brief time, to see new patients in the PMC clinic at the Perelman Center for Advanced Medicine and to have been able to work so closely with research participants in various PMC clinical trials.
"We are grateful for all of Sharon's efforts during her time at the Penn Memory Center," said PMC Co-director David Wolk, MD. "She will be missed."