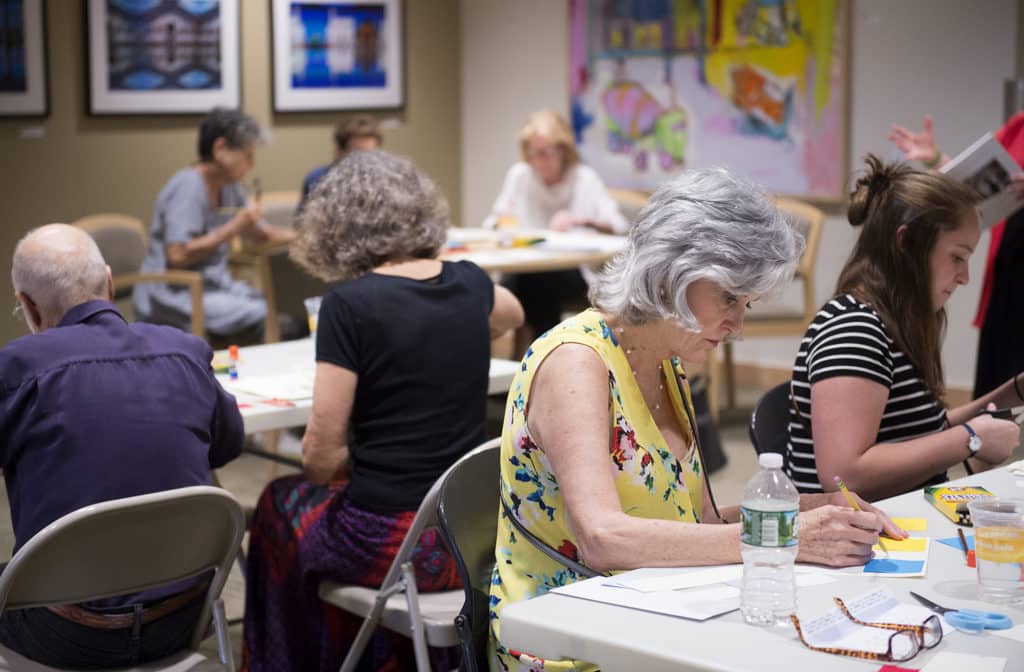 Join the Penn Memory Center on October 19 for a workshop with Philadelphia artist Patricia Moss-Vreeland exploring memory "as a meditation on who we are."
3 p.m. to 5 p.m.
Thursday, October 19, 2017
Perelman Center for Advanced Medicine
Second Floor, South Pavilion
Philadelphia, PA 19104
RSVP before October 13 by contacting Felicia Greenfield at felicia.greenfield@uphs.upenn.edu.
The workshop accompanies Moss-Vreeland's ongoing exhibition Revelations and Transformation, Layers of Memory, currently showing in the Perelman Center for Advanced Medicine's "Art of the Mind" gallery space. In her exhibition, Moss-Vreeland explores memory "as a meditation on who we are." On October 19, she invites you to do the same.
Moss-Vreeland will give a tour of the exhibition as she talks about her archival pigment prints that are visual responses to what memory is and how it functions. In her workshops, Moss-Vreeland engages each person to become an active part of her site by leading them to recognize their own potential for creativity and to see how memory and creativity inform and shape one another.
This is the last in a series of participatory public events with Moss-Vreeland dealing with memory and the senses.