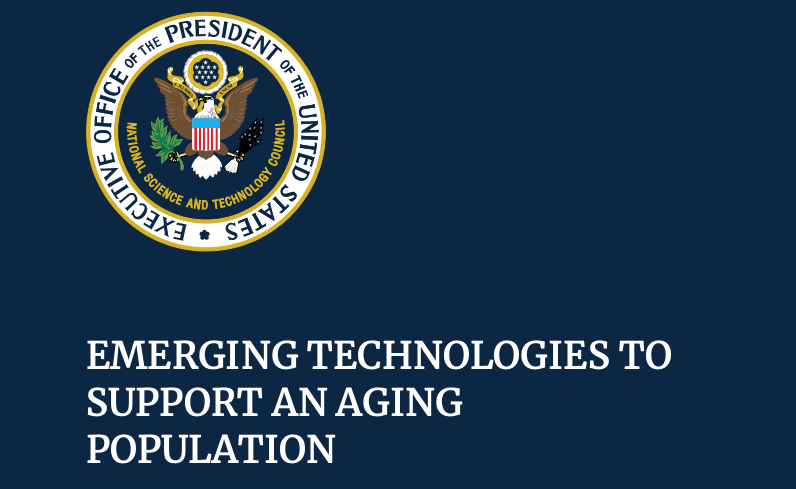 By Janissa Delzo
The White House National Science and Technology Council recently released a new report detailing ways to support the lives of older adults and individuals living with disabilities through technology.

The 30-page report, titled "Emerging Technologies to Support an Aging Population," addresses six main areas:
Key Activities of Daily Living
Cognitive Skills
Communication and Social Connectivity
Personal Mobility
Access to Transportation
Access to Healthcare
Of note is the "Cognition" section (pgs. 8-11), which touches on the rise of Alzheimer's disease and mild cognitive impairment, and what can be done to help older adults monitor their changes in cognition. The report recommends regularly assessing reasoning, memory, and communication through technology.

It also calls for more independent research identifying methods which may help delay decline. Currently, most cognitive training technology is in the direct-to-consumer space.

"Although there has been empirical support for modest improvements to narrowly-defined aspects of cognition following interventions in research settings, the efficacy of most products on the market has not been supported by independent research," the report states.

Lastly, the authors discuss the importance of financial management among those with early cognitive changes, noting that most of the current financial self-assessment tools (books, websites, apps, etc.) are geared toward a younger audience.

"The increasing sophistication, rapid changes, and frequent use of technological systems create an environment in which older adults may be taken advantage of," the report states, echoing PMC Co-director Jason Karlawish's concept of "whealthcare."