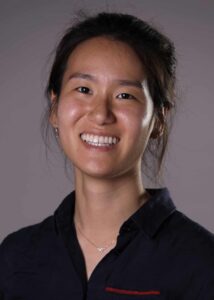 By Jake Johnson
Jina Ko, PhD, one of the UPenn Alzheimer's Disease Research Center (ADRC) Developmental Project recipients, was recently awarded a grant through the National Institute on Health's (NIH) High-Risk, High-Reward Research program.  
"I am very excited and highly honored to be chosen for this award, which supports the high-risk, high-reward ideas and projects that I have always been passionate about pursuing," said Dr. Ko. 
Dr. Ko, an assistant professor of pathology and laboratory medicine at the Perelman School of Medicine, was one of three Penn researchers and among 85 scientists across the country to be selected for the funding. 
The program seeks to support scientists in the field of biomedical and behavioral science with research proposals that are creative, innovative, and have the potential to be widely impactful. The funding provided by this program is integral for these proposals whose inherent risk might cause them to struggle in the typical peer-review process. 
The awarded grant will go directly towards Dr. Ko's work in developing medical diagnostic tools that can detect diseases early, monitor treatment response, and predict the effectiveness of these therapies. In particular, Dr. Ko's team hopes to use these tools to detect neurological diseases like Alzheimer's disease early.  
"This funding will enable us to build a platform that can measure previously undetectable signatures, opening up a new era and a paradigm shift in diagnostics and medicine," said Dr. Ko.