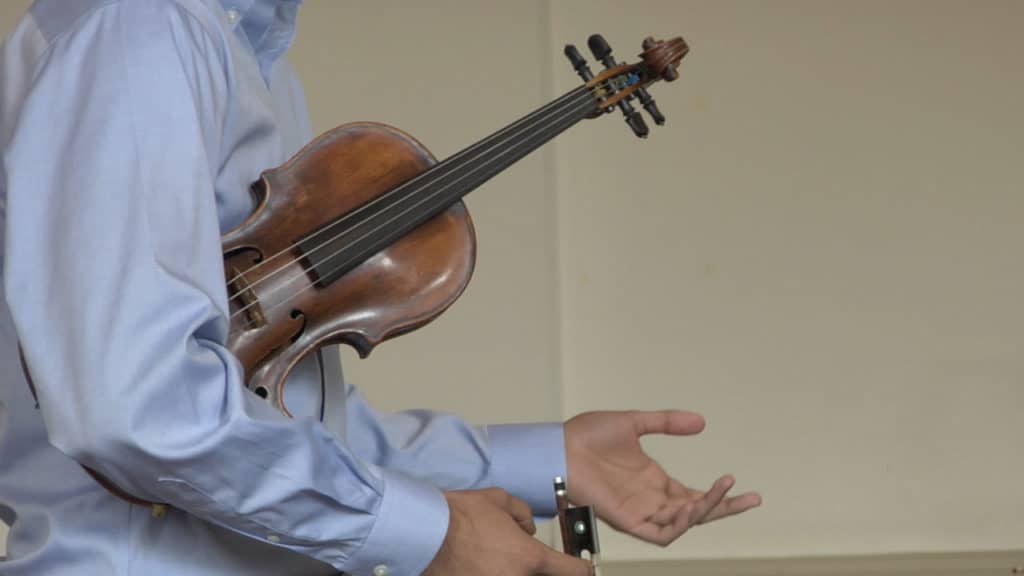 This free program is for those diagnosed with mild cognitive impairment or early-stage Alzheimer's disease.
This fun, free interactive program at the Penn Memory Center, powered by the talented musicians at the Curtis Institute of Music, showcases the expressive power of music composition. As a guest composer, you'll join in on group singing, drum circles, active listening, and the creation of brand new musical works. Musicians will guide participants throughout the entire creative process. During this four-session program, participants will also be treated to musical performances by Curtis Institute students! Beginners welcome.
This program intends to provide participants with a greater understanding of music, fun new tools for interacting through sound, and creative musical experiences that flex their imaginations.
When:
1:30 to 3 p.m. Monday, November 12
1:30 to 3 p.m. Monday, November 26
1:30 to 3 p.m. Monday, December 3
1:30 to 3 p.m. Monday, December 10
Where:
The Curtis Institute of Music
1616 Locust Street, Philadelphia, PA
Room 416, Lenfest Hall
RSVP by contacting:
Matt Volpe, 215-360-0274
matthew.volpe@uphs.upenn.edu