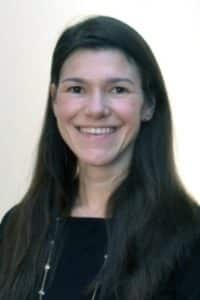 Cara Kiernan Fallon has completed her two-year postdoctoral fellowship in Medical Ethics and Health Policy at Penn, where she was also a Clark Scholar at Penn Memory Center and an associate fellow with the Center for Public Health Initiatives.
While at Penn, her work focused on the historical, ethical, and cultural aspects of aging and chronic disease. She published on definitions of health over the life course with Dr. Jason Karlawish, gender stereotypes in chronic disease, and has forthcoming articles on disability in old age. Supplementing her academic articles, she has lectured at Didactics and Geriatrics Grand Rounds, and she appeared as a guest on ESPN's Inside Medicine radio show to discuss her work. Her writing has appeared in the Wall Street Journal and Stat News.
Dr. Fallon will be moving to Yale University, where she will become a Lecturer in the Global Health Studies Program in the Jackson Institute for Global Affairs. She will be continuing her research on aging and chronic disease, along with teaching and advising undergraduate Global Health Scholars.
"I am so grateful for my time at Penn, and especially the Penn Memory Center," Dr. Fallon said. "The research, lectures, and people here at PMC are extraordinary. I'm grateful for the conversations I've had with everyone at PMC and collaborations with Jason Karlawish and the P3MB lab."