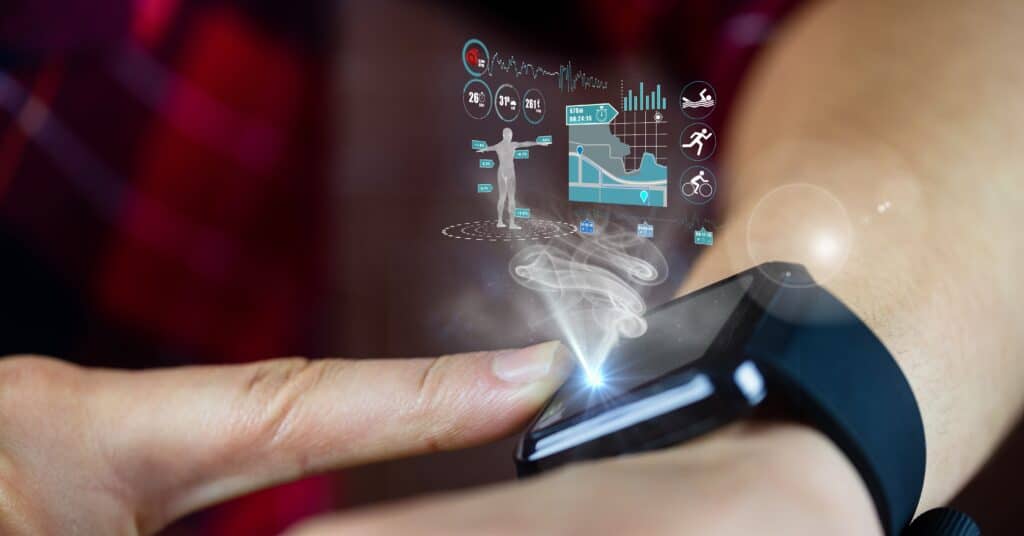 By Meghan McCarthy 
Smartwatches can quickly tell users how many steps they've taken, what's next on their calendar, or even how well they're sleeping. But could they be used to measure empathy? 
If so, the data could be an innovative tool in the understudied form of dementia called bv FTD, or behavioral variant frontotemporal dementia, said Penn Memory Center Clark Scholar Emma Rhodes, PhD.   
Persons living with bv FTD often lose compassion for the people to whom they are closest, such as their spouses or children. Many struggle to notice social cues and as a result tend to respond inappropriately or not at all to emotional situations.  
"Empathy requires being able to notice when someone is upset and identify when it's appropriate to show compassion," said Dr. Rhodes. "Because this requires many brain regions, it's hard to scientifically pin down the mechanisms behind this."  
Instead, Dr. Rhodes aims to measure empathy and empathy loss on a physiological level using an Empatica watch, which is like an Apple Watch or Fitbit.  
Over the course of about an hour, study participants wearing an Empatica watch will complete assessments of empathy.  
"Participants will look at pictures that have a lot of emotional content in them," said Dr. Rhodes. "My team will judge if they can identify what emotion it is, and then also how much feeling the image evokes in them."  
Dr. Rhodes will collect from the watch biometric data such as heart rate and sweat. Both of these reflect the body's response to emotions. Her hope is to create an objective measure of empathy loss in persons living with bv FTD and ultimately aid in treatment for bv FTD. 
"I would love to see some of this work get translated into a scalable intervention to help families and patients," she said. 
Additionally, Dr. Rhodes hopes to study those caring for persons living with bv FTD. 
Often, rhythms within the body will synch between individuals who are interacting. This could be reflected in heart rates or even brain wave activity.  
For example, when people hold hands in MRI machines, research demonstrates that the rhythm of their brain waves change to match one another's.  
However, loss of empathy can often cause relationship strain between partners. This strain may be reflected in a lack of bodily synching between partners.  
To measure this, Dr. Rhodes will provide a task for persons living with bv FTD and their care partner to do together. During this task, they will both wear the Empatica so their biometrics can be compared.  
"We're really interested in whether the quality of a caregiving relationship is reflected in the body's signals" said Dr. Rhodes.   
In the future, Dr. Rhodes hopes to study the use of wearable devices with other forms of dementia as she continues working with the FTD Center, the UPenn Alzheimer's Disease Research Center, and the PMC Clark Scholars program. Her work is also supported by a grant from the Penn Artificial Intelligent and Technology Collaboratory for Healthy Aging.  
"I'm really fortunate to have invested mentors who meet with me weekly to make sure we're on track," said Dr. Rhodes. "The center is just a wealth of data and patients, which really contributes to early career researchers like me." 
Dr. Rhodes is currently hiring a research coordinator to support this project. If you are interested, please apply here.