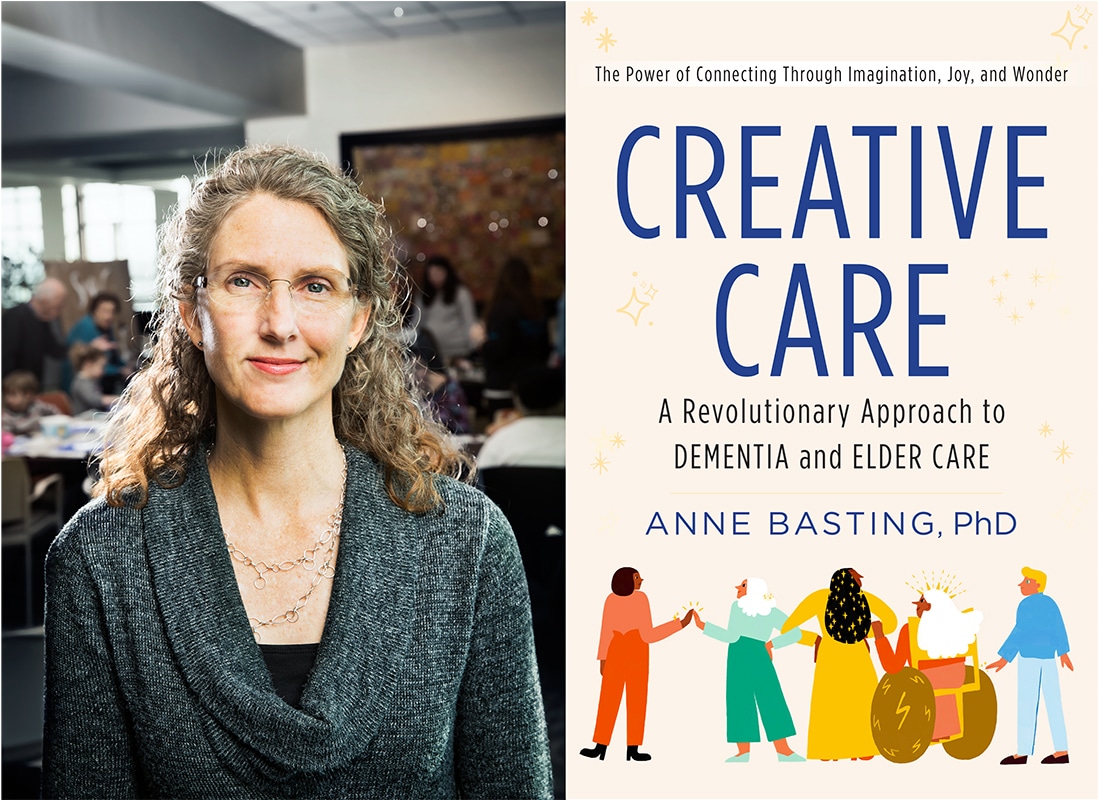 Join the Penn Memory Center Wednesday morning for a discussion with gerontologist Anne Basting, PhD, an innovator in dementia care, MacArthur "Genius Grant" recipient, and author of the new book, "Creative Care: A Revolutionary Approach to Dementia and Elder Care," available now through HarperCollins Publishers.
When: 9 a.m. to 10 a.m. Wednesday, May 27, 2020
Where: BlueJeans (Google Chrome recommended)
About the Author
Dr. Basting is a gerontologist working as a professor of theatre at the University of Wisconsin Milwaukee. Since early in her career, she saw that too often our elders — especially those with Alzheimer's and dementia — are isolated and lonely in their final years, segregated in elder-care settings. In 1998, Dr. Basting founded the innovative care program TimeSlips Creative Storytelling, a program that uses creative techniques and prompts to engage and foster connections across generations.
Over the next 20 years, she has authored several books and produced numerous creative works and plays. Dr. Basting is the recipient of major grants across the arts and social services and was named a MacArthur Fellow in 2016. Her latest book, Creative Care, aims to kickstart a transformation in our approach to eldercare with compelling, touching stories to inspire and guide us all—family, friends, and health professionals — in how to connect and interact with those living with dementia.