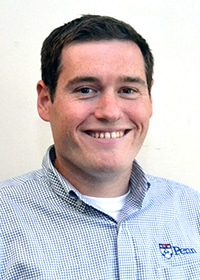 215-898-9979
terrence.casey@uphs.upenn.edu
Terrence Casey is the communications and marketing manager for the Penn Memory Center, the Healthy Brain Research Center, and the Neurodegenerative Disease Ethics and Policy Program.
He is the editor of InSight, the Penn Memory Center print newsmagazine, and various public e-newsletters. He designed and manages www.pennmemorycenter.org, the Penn Memory Center website; www.makingsenseofalzheimers.org, a creative space for understanding the past, present, and future of Alzheimer's disease; www.mytypicalday.org, allowing older adults living with mild cognitive impairment to document their lives as they address their condition; www.whealthcare.org, which describes a paradigm of merging the banking and financial sector with healthcare; and www.stopelderexploitation.org the new website for the Philadelphia Financial Exploitation Prevention Task Force. Additionally, he plans and executes the annual Research Partner Thank You Luncheon for PMC research participants, as well as other study information sessions throughout the year. Terrence oversees a team of editorial assistants and freelance contributors to produce these projects.
Terrence graduated from Penn State University with a B.A. in journalism and worked as a journalist and editor before joining PMC in 2015.