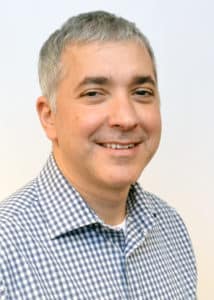 Dr. David Wolk is an associate professor of neurology in the Cognitive Neurology Division of the University of Pennsylvania Perelman School of Medicine. He is board-certified in Neurology.
Dr. Wolk is the director of the Clinical Core and co-associate director of the Alzheimer's Disease Core Center and is co-director of the Penn Memory Center. He completed his medical training at Johns Hopkins University, a neurology residency at the University of Pennsylvania, and clinical fellowship training in cognitive and behavioral neurology at Brigham and Women's Hospital/Harvard Medical School. He also completed a post-doctoral research fellowship studying memory in Alzheimer's disease there. Prior to his return to Penn, he was an assistant professor at the University of Pittsburgh and their Alzheimer's Disease Research Center.
Dr. Wolk's research has focused on memory measures and other markers that allow for early detection of Alzheimer's disease. One of the major challenges in the diagnosis of very early Alzheimer's disease is differentiating the memory failures associated with the normal aging process from those reflecting early Alzheimer's disease pathology. As such, his research currently focuses on memory changes in healthy aging, Mild Cognitive Impairment, and Alzheimer's disease using Event-Related Potentials (a form of EEG), MRI (including structural and functional measures), and novel psychometric testing. It is hoped that these methods will contribute to early detection and intervention with emerging treatment modalities.
Dr. Wolk is not accepting new patient appointments at this time.