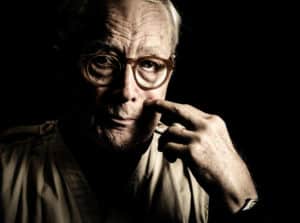 To learn more about the Typical Day photo elicitation project, visit www.mytypicalday.org.
By Darby Marx
Her car parked on the side of a steep Green Lane, Michele Davis looks out over her hometown.
Ahead, there's the iconic Manayunk Bridge, the face of the neighborhood visible to passers-by on the Schuylkill Expressway. Below, there's Main Street, where 20-somethings fill the streets on warm summer afternoons and the bars on cold winter nights.
Behind her is the Manayunk she knew as a child: the community center she sneaked into without a membership, the church she attended each weekend, the old neighbors' homes which have since been sold to strangers.
She takes out the camera, frames the scene before her, presses the shutter, and…
*click*
Typical Day
A typical day for Davis begins at 5:30 in the morning, when she says a quick prayer before rising. If the weather permits, she opens the windows downstairs so she can enjoy a cup of hot coffee with a side of cool breeze.
At 8 a.m., her peaceful morning transitions to a hectic day. She's a social worker, placing into rehabilitation patients who are suicidal, addicted to drugs, and often uninsured. Two days a week, after work, she visits with her mother. On other days, she might be found enjoying happy hour with coworkers or putting in overtime hours at a nearby rehab facility.
Each day is meticulously scheduled and requires finding a balance between stress and relief. That is, every day but Sunday.
"That is my mental health day," she said. "I really try not to do anything on Sundays. I like that to be my peaceful day."
A typical day might seem like a simple rehashing of events, but the recollection can and often does provide invaluable data for clinicians looking to diagnose possible neurodegenerative diseases.
"The stories of what's a typical day as told by the patient and by their informant provide a personalized narrative that opens up a precise assessment of the patient's quality of life," Penn Memory Center Co-Director Dr. Jason Karlawish wrote in a recent column on www.forbes.com. "A day that is busy, engaged and safe is arguably better than one that begins and ends with sitting on a couch before a TV, punctuated only by three meals, a snack and a nap."
In Focus
Tigist Hailu was planning a capstone project while pursuing her Master of Public Health degree when she learned of the importance of "What's a typical day?" The PMC coordinator for diversity in research and education wanted to build an engaged community of research participants who, through photography and stories, could change the way others think about Alzheimer's disease research by adding a touch of humanity. Hailu hoped her work would lead to an increase in participation in this research, especially for African-Americans.
Funded by grants from Penn Medicine CAREs and Penn Medicine Neurosciences, Hailu recruited a dozen participants diagnosed with mild cognitive impairment and asked them to capture a typical day through a series of photographs. Over the course of a week, each participant photographed the people, places and things that made their lives easier or more difficult as they lived with mild cognitive impairment (MCI).
Patients with MCI have more memory and thinking problems than their peers but are not disabled by the symptoms. They have an increased risk of developing Alzheimer's disease but also may return to normal cognition.
In addition to photographing the landmarks of Manayunk, Davis focused on items of faith in her life, including her parish's Christmas decorations, the religious-themed calendar above her desk, and a statuette of the Blessed Mother and baby Jesus.
"Everyone threw themselves into it," said Bob Ibold, another Typical Day participant. He had focused his lens on family members and the technology he uses on a daily basis.
Ibold, Davis, and the other participants then sat down with Hailu to discuss their thoughts behind each photo. Hailu analyzed these interviews with the guidance of her advisor, social epidemiologist Dr. Carolyn Cannuscio, to determine how patients live with MCI. This was to be the conclusion of the project, until Hailu opened an email from Damari McBride.
McBride, a New York-based photographer, educator, and art activist, was seeking a partner for a community engagement photography project, and Hailu had been looking for a way to expand her project. McBride volunteered to stage professional portraits of each Typical Day participant.
To capture the dramatic, lively photos, he employed a technique called "one key lighting," in which there is one light and a black background. In the foreground, however, "they are still upbeat," McBride said. "We wanted to keep them in color to highlight the contrast, and we wanted to keep it simple, yet stick to this dramatic style."
Davis recalled having fun during her session with McBride. They discussed the photos she had taken, and he captured her reactions to her own shots.