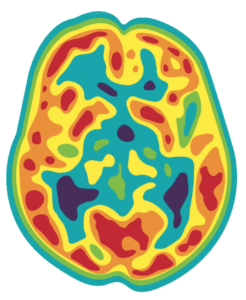 How would you respond to learning you have an elevated risk of developing Alzheimer's disease? Whom would you tell, and what would you say?
Using a PET scan, researchers at the Penn Memory Center are able to observe the presence of amyloid in the brain — considered an early biomarker for Alzheimer's disease — and participants can learn whether they have an "elevated" buildup of amyloid.
Risk Evaluation and Education for Alzheimer's Disease – the Study of Communicating Amyloid Neuroimaging (REVEAL-SCAN) is a volunteer-based, non-treatment clinical study in which subjects can learn two distinct risk results: first, the result of an amyloid PET scan; and second, a personal estimated risk of developing Alzheimer's disease dementia by the age of 85.
Click here for a printable flyer about this study.
The purpose of the REVEAL-SCAN study is to follow up with participants six to seven months after participants learn their estimated risk in order to study how they interpret, cope, and adapt to the information by measuring health behaviors and habits over time in the study. Participants' memory, thinking, and emotional wellbeing are also actively measured throughout the study.
Amyloid can build up in the brain more than a decade before any symptoms of Alzheimer's are exhibited, making it difficult to diagnose in the early stages of amyloid deposition. Many studies now focus on the pre-clinical populations who may have amyloid deposition in the brain but do not have obvious symptoms of cognitive impairment.
With the possibility of a younger population receiving a pre-clinical diagnosis, it's important to understand the impact of arming individuals with this risk result information, as well as determining the best way to communicate this sensitive information to research participants and patients in the future.
Adults ages 65 to 80 with normal cognition who have a first-degree relative affected by Alzheimer's disease or dementia may be eligible to participate.
For more information, contact Melissa Esparza at 215-882-4421 or melissa.esparza@uphs.upenn.edu.