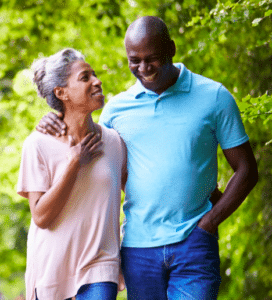 Penn researchers are looking for families to participate in a research study about increasing physical activity. This study may be a good fit for you if you and your family want to start moving more – whether for your health, enjoyment or to spend time together. The study is led by Drs. Karen Glanz and Ryan Greysen and is funded by the National Institutes of Health/National Heart, Lung, and Blood Institute.
You may qualify if you:
Are able to read and speak English
Have a smartphone
Live in the Philadelphia area
Are 14 years of age or older
Your family may qualify if:
Someone in your family who is at least 65 years old can join
At least one person in the family lives in Philadelphia
Everyone from your family who participates lives within an hour's drive of each other
Each person has a smartphone
Research participants will:
Receive a Fitbit
Receive a prepaid cash card for completing surveys
Participate for 18 months
How do I sign up for the study?
You can see if you're eligible and sign up for the study by visiting this link. If you prefer to enroll by phone, call 215-746-1403 or email STEP-Together@pennmedicine.upenn.edu and a member of the study team will complete the process with you by phone.