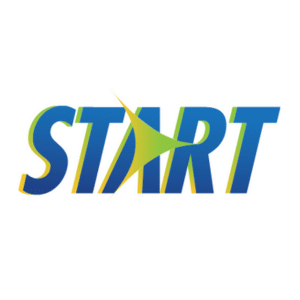 The START (Synaptic Therapy Alzheimer's Research Trial) Study is testing an investigational treatment to see if it can safely slow memory loss from Alzheimer's disease (AD). It lasts approximately two years and you will be asked to make about 24 visits to the study site to see doctors who will closely monitor your health. By participating, you or your loved one may not directly benefit but could be an important part of finding new treatments for people with AD.
START is a national study funded by the National Institute on Aging (NIA) of the National Institutes of Health (NIH). It is conducted by a network of Alzheimer's disease experts in collaboration with Cognition Therapeutics.
Click here for a printable flier about this study
Who is eligible/do I qualify?
Must be between 50 and 85 years old.
Have a diagnosis of mild AD dementia, OR a diagnosis of mild cognitive impairment (MCI) due to AD, OR memory concerns noticed by another person.
Have a study partner who can come with you to some visits and take part in some testing.
What does the study include?
Screening visit(s) performed by study site staff, which will include various medical assessments and procedures. The screening process may take several weeks to complete.
After eligibility is confirmed, participants will be randomly placed in one of three investigational treatment groups: placebo, 100mg dose of CT1812, or 200mg dose of CT1812.
Over the course of 18 months, participants will:

Take the investigational treatment or placebo capsule(s) once per day, as instructed by study site staff.
Attend in-person visits for medical assessments and procedures.
Keep a study partner that helps with giving the investigational treatment to the participant and provides behavior and health information about the participant to study site staff.

A final screening visit 4 weeks after the final dose of the study medication.
What is CT1812?
Previous studies have shown that CT1812 has the potential to protect against the memory loss characteristic of Alzheimer's. CT1812 is believed to work by protecting synapses in the brain. Synapses are the points of communication between brain cells and are key to thinking and forming memories.
The investigational treatment is being evaluated for possible benefit in slowing down memory loss caused by AD.
How do enroll in START?
For more information and to sign up for START contact Clarissa Martin at 267-240-2699 or at clarissa.martin@pennmedicine.upenn.edu