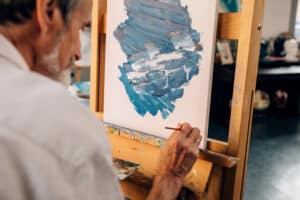 The Mismatch Study collects data from volunteer participants with memory or thinking difficulties possibly due to Alzheimer's disease. The data will be used to enhance our understanding of and ability to accurately diagnose Alzheimer's disease, as well as account for other brain factors that may contribute to symptoms.
Who can participate?
Adults who:
Are 65 years or older
Are diagnosed with Mild Cognitive Impairment or Alzheimer's disease
Have a study partner who can answer questions about the study participant's memory and thinking
Study participation includes:
In-person visit to complete questionnaires, memory/thinking tests, and a blood draw*
One MRI scan
Two PET scans (amyloid & tau) *part of co-enrolling into the ABC Study
Compensation
You will be compensated $25 for the testing visit & $50 for each scan.
Contact
For more information contact research coordinator Daniel Papa at daniel.papa@pennmedicine.upenn.edu