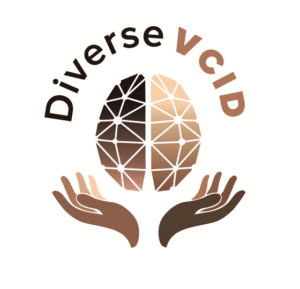 Diverse VCID is a research study using advanced brain imaging and blood-based techniques to better understand how vascular changes cause brain injury and cognitive decline, especially in racially diverse communities.
You may be able to join if:
You or a loved one has noticed changes in your memory and thinking
Your doctor has said there are abnormal white matter changes on your brain MRI
You are between 65 and 90 years old and identify as either black or Hispanic
Taking part in Diverse VCID is up to you. If you join, you can leave the study at any time
What to expect?
A first study visit to complete questionnaires, memory/thinking tests, brain MRI scan, medical examinations, and a blood draw

 

Two more visits over the next 3 years repeating the same procedures
Study updates and findings which includes a newsletter, informational website and participant appreciation events throughout the study
Potential benefits:
The study will be free to you and you will be reimbursed for participating
Your doctor can use the results from your MRI scan and bloodwork to help diagnose and treat your medical conditions
Your participant could lead to be better care for you. It could also help your family and those in your community with memory loss in the future
Click here for a printable flier about this study
Contact
For more information contact research coordinator Heidi Joyce at 215-520-5013 or at heidi.joyce@pennmedicine.upenn.edu