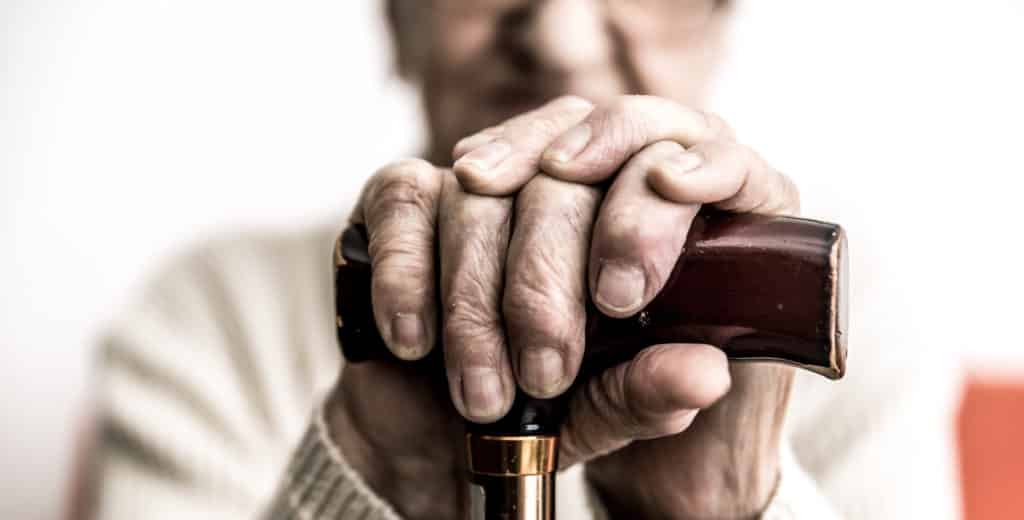 By Leah Fein and Danny Yarnall 
A recent study conducted by Penn Program on Precision Medicine for the Brain (P3MB) researcher Emily Largent, PhD, JD, RN, reveals new information on a hot-button debate in medical ethics.
The study, published in JAMA Neurology, looked at personal perceptions of access to aid-in-dying for Alzheimer's disease and dementia patients. With new legislation in New Jersey and Maine, by October 2019 roughly 1 in 5 Americans will live in states where doctors can prescribe lethal medication to patients with capacity who have six months or less to live. 
P3MB researchers interviewed 50 older adults, most with family histories of Alzheimer's and all with elevated levels of the Alzheimer's disease biomarker amyloid. Amyloid confers "an increased but uncertain risk of developing Alzheimer's disease," Dr. Largent told The New York Times. The P3MB researchers found that about 1 in 5 of the individuals expressed interest in aid-in-dying if they became cognitively impaired or were a burden to their families, while another 15 percent described themselves as ambivalent. Two-thirds of the group would not choose aid-in-dying for themselves.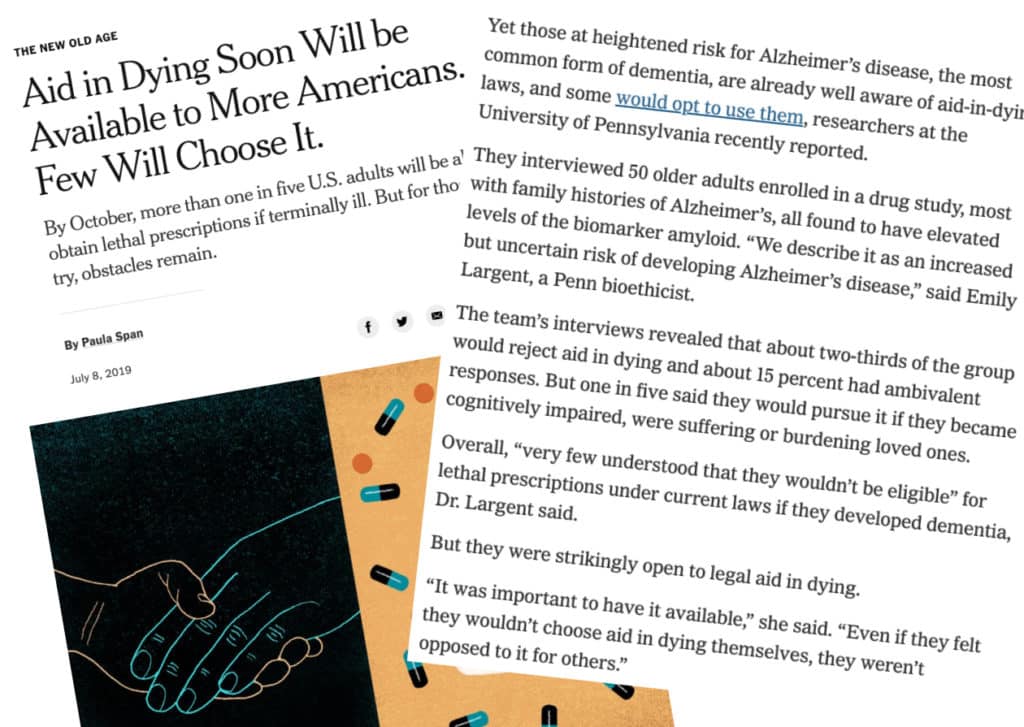 Yet, very few of the individuals interviewed by P3MB "understood that they wouldn't be eligible for lethal prescriptions under current laws if they developed dementia," Dr. Largent explained. Legislation prevents this because by the time they have six months to live, people with Alzheimer's and other neurodegenerative diseases do not have the capacity to request the prescription.
Still, most individuals interviewed by the P3MB researchers were open to legal aid-in-dying being available to people with dementia caused by Alzheimer's disease. As Dr. Largent explained to The New York Times, "even if they felt they wouldn't choose aid-in-dying themselves, they weren't opposed to it for others." 
Dr. Largent explains this result as an important piece of evidence to inform ongoing debates about whether to expand access to aid-in-dying to new populations, including those with neurodegenerative diseases.