Nineteenth century romantic poet John Keats was influenced by more than just nature and beauty — he was intimately familiar with disease and medicine.
At the special medical humanities event John Keats: Scientist and Poet hosted by the Kelly Writers House, Penn Memory Center Co-director Jason Karlawish, MD, and Penn English Professor Toni Bowers, PhD, led a conversation exploring the ways in which Keats' brief medical experience shaped him as a poet.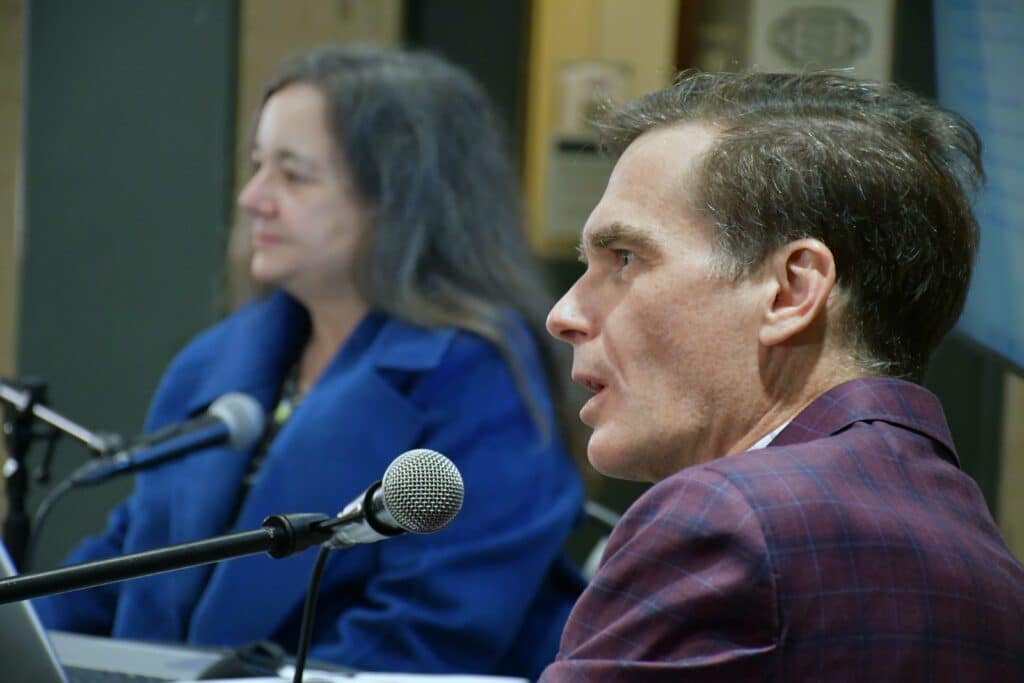 To kick off the evening, Dr. Bowers read a biography of Keats' life, highlighting the various roles he worked in health care. Keats trained as an apothecary apprentice, worked as a wound dresser in the emergency room, and even performed surgery during his short life. Keats wrote more than 40 poems while carrying out these jobs.
"Keats' work, to this day, influences poets and doctors," said Dr. Bowers.
Attendees read Keats' poetry aloud, such as Ode to a Grecian Urn and The Human Seasons, and friend of Dr. Bowers, Martin Levitas, treated the audience with a look at his first edition of copy of Keats' collected letters to Fanny Brawn, published in 1878.
"A lot of his wonderful ideas were contained in correspondence," said Levitas.
While reading "Ode to a Nightingale," Dr. Karlawish drew parallels between his own experience as a health professional during the COVID-19 pandemic and Keats' perception of disease and death. Dr. Karlawish said it wasn't until the pandemic hit that he was able to fully realize Keats' message in the third stanza of the poem. Keats recognized that "once you move beyond hopelessness, you start to arrive at meaning out of the experience of illness."
"He had a keen understanding of what it meant to be human," said Dr. Karlawish.
Watch a recording of the event on the Kelly Writers House YouTube channel.
John Keats' Poetry
On First Looking into Chapman's Homer
To One Who Has Been Long in City Pent
"Bright star, would I were stedfast as thou art"
When I Have Fears that I May Cease to Be
*You can listen to readings by John Richetti of these poems on PennSound