By Joyce Lee
An array of cards appear on the screen, each with a vibrant, colorful image.
There's a pair of red tomatoes. Yellow paper umbrellas. Brown cowboy boots.
But then, the cards flip over, obscuring their images.
Can you now match all the pairs?
This is the Memory Game app, a Penn Memory Center (PMC) initiative led by PMC Director of Neuropsychological Services Dawn Mechanic-Hamilton, PhD and PMC Co-Director David Wolk, MD. It's part of an ambitious, innovative project looking at how apps can test and track cognitive skills in the progression of neurodegenerative disease.
Together, Drs. Mechanic-Hamilton and Wolk launched this project to build on traditional cognitive testing in the clinic. One of their main goals is to find reliable, sensitive ways to detect cognitive changes, sometimes even before clinical symptoms are apparent.
Building a Cognitive App
In the U.S., increasing numbers of older adults are owning and using smartphones. As of January 2018, 67 percent of Baby Boomers and 30 percent of the Silent Generation own a smartphone, according to surveys from the Pew Research Center.
There's also increased technology use in the clinic. The PMC Cognitive Fitness class is offered every year to teach participants with cognitive impairments techniques and tools to preserve their cognitive abilities. Recently, more people in this class have chosen to keep track of cognitive skills with their phone than with pencil and paper.
This reflects a change in the modern culture of technology, a change that is also extending to older adults. At the same time, clinicians have run into limitations with traditional cognitive assessments.
For example, Alzforum pointed out that day-to-day variability might be hard to capture with traditional cognitive testing. If patients are tired after a long day of travel, fighting off a cold, or stressed sitting in the doctor's office taking a test, their cognitive performance that day might not be the best reflection of their abilities. And this is hard to pick up on if patients are only coming in for testing every few months.
As a result, "there's been increasing interest in the field to use apps to test cognitive skills," Dr. Wolk said. Specifically, researchers are looking to use apps to improve on the measures obtained from traditional cognitive testing.
The Memory Game App
At the Penn Memory Center, Drs. Mechanic-Hamilton and Wolk are teaming up for a project that will use a Memory Game app to test and track memory skills.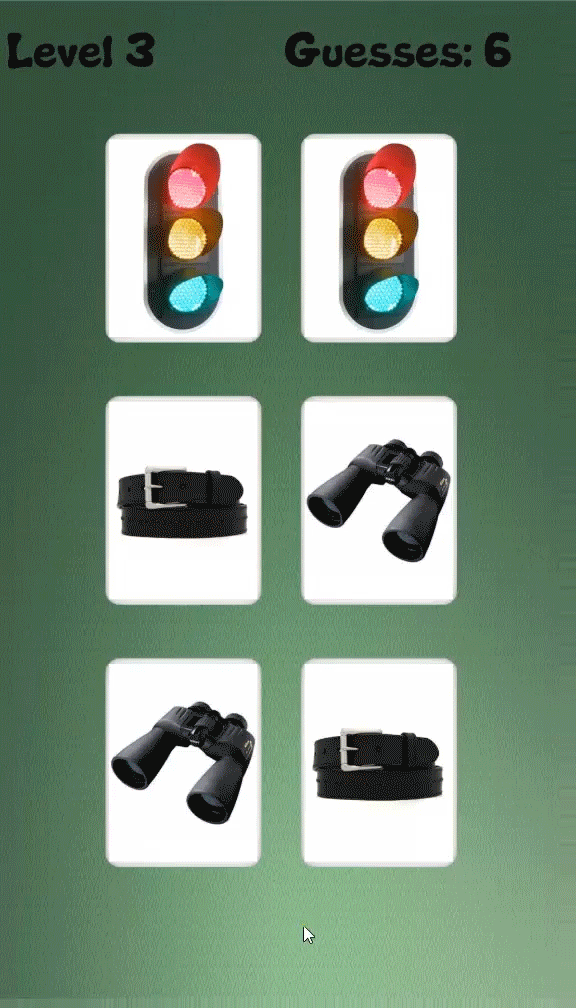 Its structure is based on the card game Concentration, and the gameplay is simple. Players are shown cards depicting images of common items. After a few seconds, the card faces are hidden. Players must rely on their memory to match card pairs showing the same images.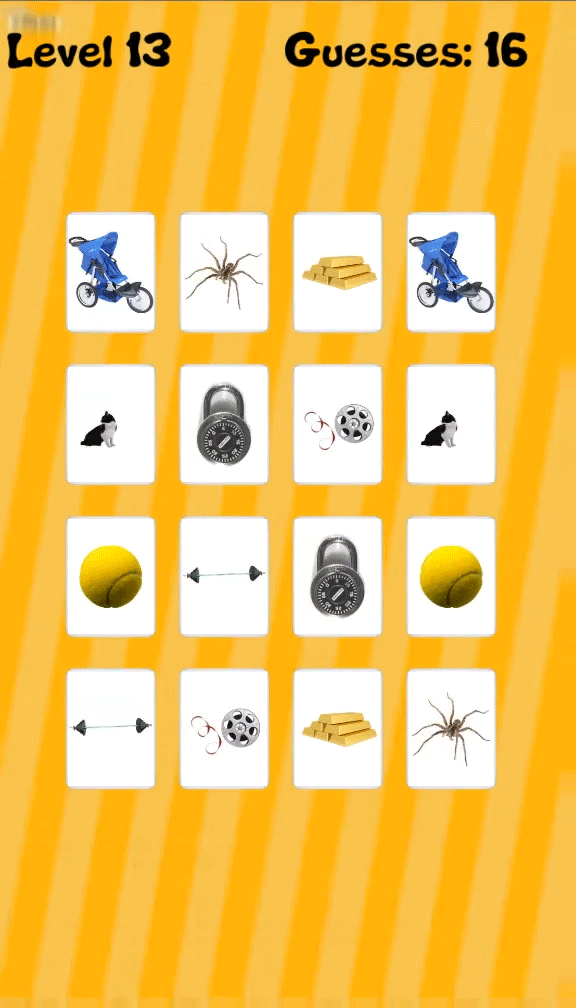 In addition, the game incorporates multiple levels. At higher levels, more challenges emerge: The cards increase in number, the images become more similar, and the cards begin to shuffle.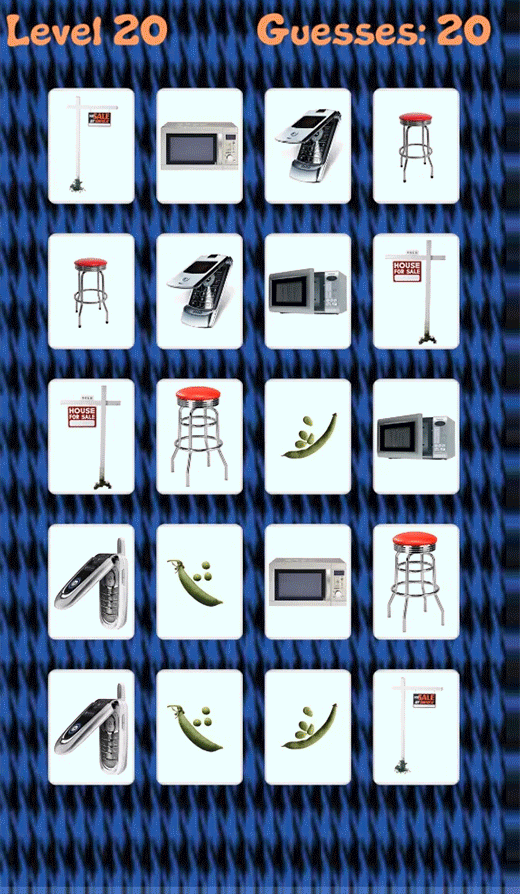 Dr. Mechanic-Hamilton calls this feature of the game "an endless ceiling." How the game can be programmed to have an almost unlimited number of levels can help ensure the data it collects is sensitive to changes in even the most high-functioning individuals.
Housed on sleek black Android smartphones, this Memory Game app looks like any other cutting-edge phone game, complete with animated features, vibrant sound effects, and a competitive scoreboard. It was designed in collaboration with Alex Miller, an app developer in the Penn Neurology Virtual Reality (VR) Lab.
This "gamification" of this app is important. "The goal is to get patients to play it a lot, and enjoy playing it as well," Dr. Wolk said.
Behind the Scenes: Collecting Data
Behind the scenes, the app is busy collecting data. The memory skills tested by the app aim to be sensitive to some to the earliest manifestations of Alzheimer's disease.
For example, object memory and pattern separation have been reported by Dr. Wolk and others, respectively, to be among the earliest memory changes associated with Alzheimer's disease. Moreover the brain regions that support these memory functions are early areas of degeneration in the disease. Object memory is the ability to remember whether a particular object has been seen before. In the game, it's tested by how well players remember whether an object that they have seen was also seen somewhere else. They also have to remember where it was previously observed, which involves spatial memory, a form of memory affected in both Alzheimer's disease and cognitive aging.  
On the other hand, pattern separation, the ability to discriminate among similar experiences, is tested by in-game lures (i.e. similar card pairs). On levels containing lures, a player might be presented with images of a plate oriented in different directions to see how well they can differentiate between similar images.
Compared to pencil-and-paper tests, there's a distinct advantage to using a computerized system. Not only can the game continuously increase in difficulty, it can also collect and store large amounts of data, and analyze finer measures like reaction times. And if players take this game home and play it once every few days, then the data collected can reflect how they perform on a day-to-day basis.
Furthermore, for families, remote testing is convenient. "This could reduce burdens on individuals who have cognitive impairments and their families, especially the study partners who must accompany patients into the clinic for cognitive testing every time," Dr. Mechanic-Hamilton said.
The ABC Cohort: Piloting the App
Currently, the app is being piloted in the Aging Brain Cohort (ABC) study.
"In order to have something we can rely on, we need to know what it looks like in a large, well-characterized cohort," Dr. Mechanic-Hamilton said. "Testing this in that group gives us a tremendous amount of information, because from this group we have yearly cognitive testing, neuroimaging, including structural MRI imaging and amyloid PET imaging."
These measures are important to establish the reliability of this app, and to evaluate how it performs relative to cognitive assessments in the clinic, which, despite their shortcomings, have been validated and are used by researchers and clinicians around the world.
As of summer 2018, about 20 ABC study participants have tried out the game, and a majority of them have said they enjoyed playing it.
In addition to having ABC participants try it out during their annual study visit, the team is also working on an initiative to introduce the app into the home, for participants to take home and try out. Helping with this part of the project is Mariya Bershad, a University of Pennsylvania undergraduate student interning at PMC for the summer under a MindCORE fellowship. She's working on a user's manual for participants who will test the app at home.
Looking Forward
Looking forward, one ambitious goal for this app is to be able to detect early signs of cognitive change, signs that might otherwise go undetected in everyday life.
But there is a lot more work to do to get to that point. "The more immediate next step is to detect cognitive changes in people in clinical trials over time, to test the memory skills we expect to be impacted, and to do so in a way that is less burdensome on patients and families and will give reliable data," said Dr. Mechanic-Hamilton.
This Memory Game app is not the only app under development at the Penn Memory Center. Dr. Mechanic-Hamilton recently submitted an National Institutes for Health (NIH) R03 grant to fund a project that will use apps to test cognitive abilities, such as memory and executive function, in the everyday lives of research participants. She hopes that this use of technology will help improve and convenience lives of patients and their families soon in the future.