by Sharnita Midgett
Classical music has filled the homes of Penn Memory Center patients since 2016, thanks to a unique partnership with a world-class conservatory.
Violist Rimbo Wong, then a student at the Curtis Institute of Music, worked with PMC to bring free classical performances to West Philadelphia. With her involvement in "Project HOME," she hoped to shatter the stereotype that classical music is for exclusive audiences.
The Penn Memory Center and the Curtis Institute of Music have collaborated since 2015, sharing successful programs such as Memory Café, caregiver retreats, the annual Thank You Breakfast and Luncheons, Creative Expression Through Music, and Project HOME.
"The partnership between Curtis and the Penn Memory Center is a cherished one and yet another creative means for people to help understand, cope with, and make meaning out of their experiences," said PMC Executive Director Felicia Greenfield, MSW, LCSW.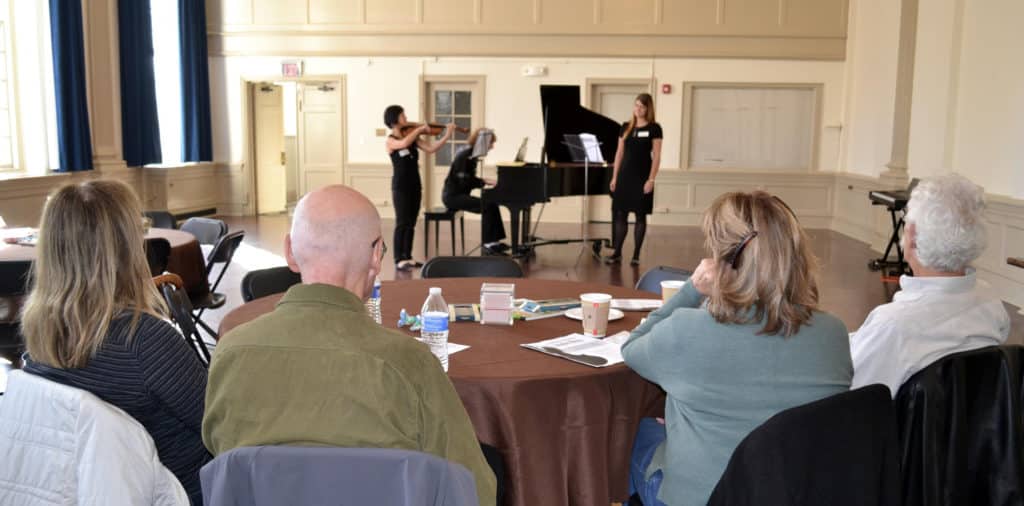 The Curtis Institute of Music is a Center City-based conservatory that trains students to be not just world-class performers, but also leaders who will make a profound impact within their local and global communities.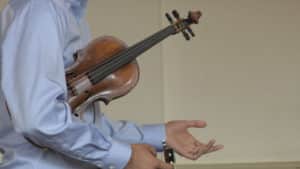 "The students are not only incredibly talented, they are engaged and enthusiastic, always willing to share their personal stories and teach us a thing or two about their beautiful instruments," Greenfield said.
Mary Javian, Curtis Chair of Career Studies, has coordinated students' work at PMC. She recalled how cellist Arlen Hlusko had contacted PMC about ways to connect with Alzheimer's patients.
"The first year, Arlen would go with another graduate student and play for patients, interact with them, and hear about what kind of music they like," said Javian.
Hlusko's passion was for finding creative ways for music to serve and enrich her community. She also performed at the 2015 PMC Research Partner Thank You Breakfast and at a Memory Café in 2016, kicking off a growing list of Curtis students who performed classical music and created a relaxing environment for attendees.
A more recent collaboration has been Creative Expression Through Music. The interactive program showcased the expressive power of music composition and had participants take on group singing, drum circles, active listening, and the creation of new musical works.
PMC social work interns Matthew Volpe and Sarah Bujno worked with Curtis Fellow Nicholas DiBerardino to offer a four-session pilot program this past fall, and they are ramping up to research the efficacy of composition in PMC's patient population this spring.
"It has been a joy and a privilege to be a part of this program," Volpe said. "Each class session, I was inspired by the positive engagement of the participants and the collaborative vocal and rhythmic creations of the whole group."
As the relationship between Curtis and PMC continues to develop, Javian looks forward to more involvement in research related to art's impact on the population and how music can improve quality of life.