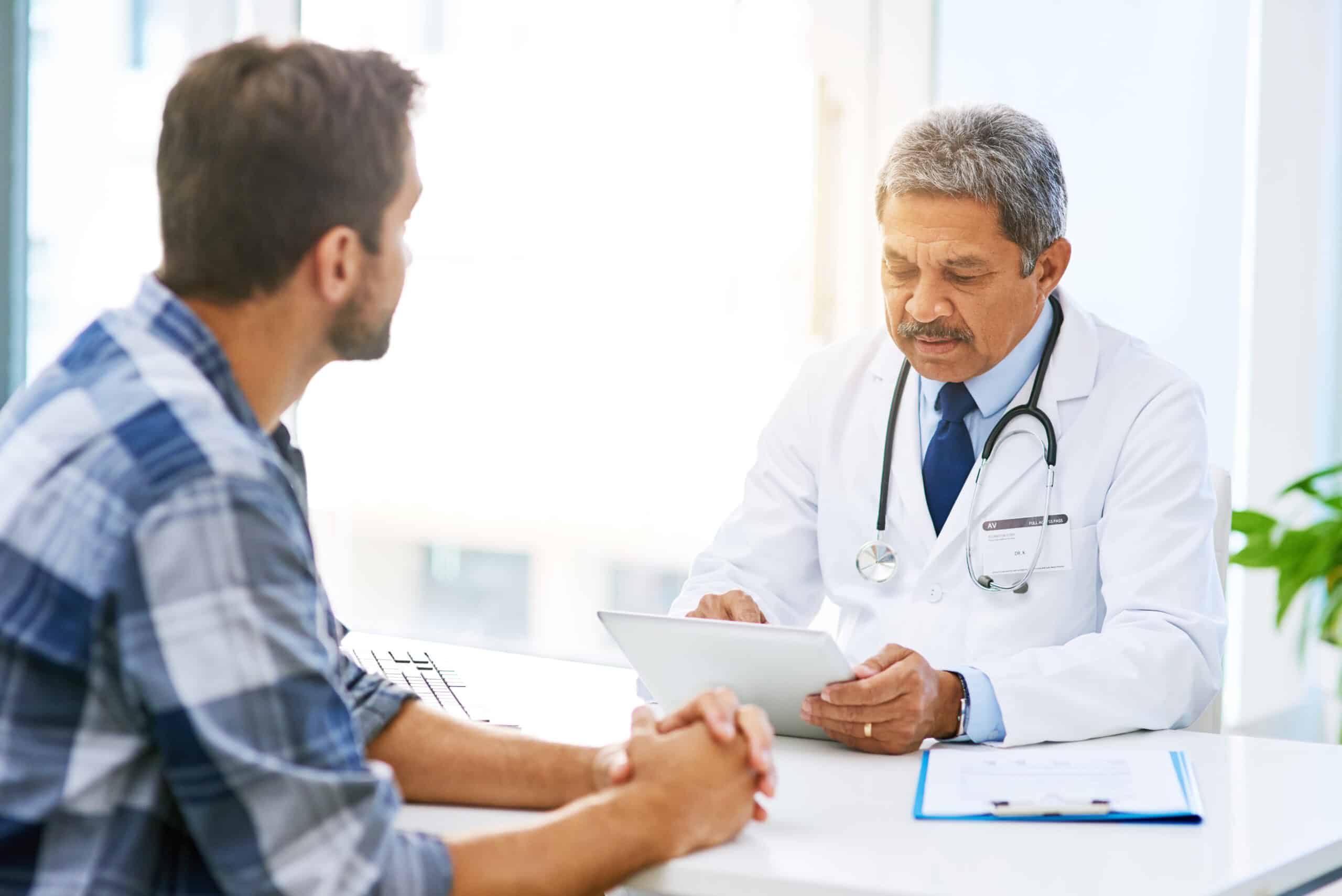 By Meghan McCarthy
The importance of biomarkers in the diagnosis and clinical evaluation of Alzheimer's and related dementias (ADRDs) is growing. Yet, there is no standardized method for disclosing biomarker test results to patients.  
In the past, clinicians may have hesitated to disclose a diagnosis of dementia to protect the patient from emotional burden or "existential dread." However, studies indicate that many patients want to be fully informed. 
University of Pennsylvania researchers outlined the essentials for clinicians disclosing biomarker results for patients with ADRDs in a recent paper in Neurology. 
"Biomarkers have transformed our understanding of Alzheimer's disease and are increasingly influencing how we conduct research and deliver care.  As a result, it's important to think about how to communicate biomarker information to research participants and to patients, as well as to study partners and families," said Emily Largent, PhD, JD, RN, first author of the paper.  
Dr. Largent and colleagues say that clinicians should:  
Determine the appropriateness of AD biomarker testing and return of results for the particular patient or research participant

. If testing is appropriate, next steps are:

 

Provide pre-test education and seek consent for testing to the individual and their support person

 

Administer testing

 

Return the results to the individual and their care partner

 

Follow-up to promote the recipient's wellbeing and to learn from their experience

 
"This article is our attempt to offer a framework to researchers and clinicians for delivering biomarker information with scientific and ethical sensitivity," said Dr. Largent.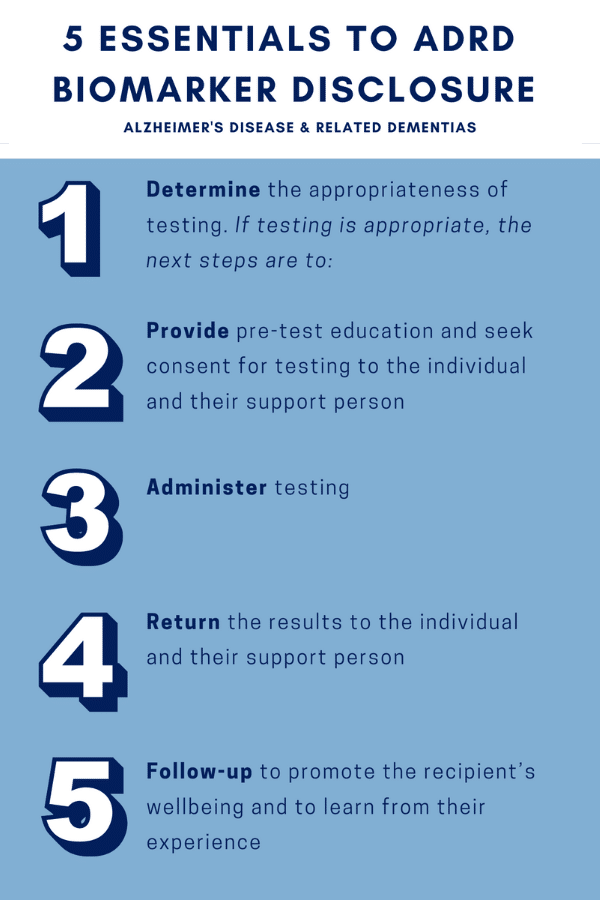 Additionally, Dr. Largent and colleagues from the Penn Program on Precision Medicine on the Brain (P3MB) are currently developing disclosure guidelines for clinicians for the Alzheimer's Disease Neuroimaging Initiative 4 (ADNI4). ADNI4 is a federally funded study with more than 1,100 participants and 59 study sites.  
Find Dr. Largent's full article here.