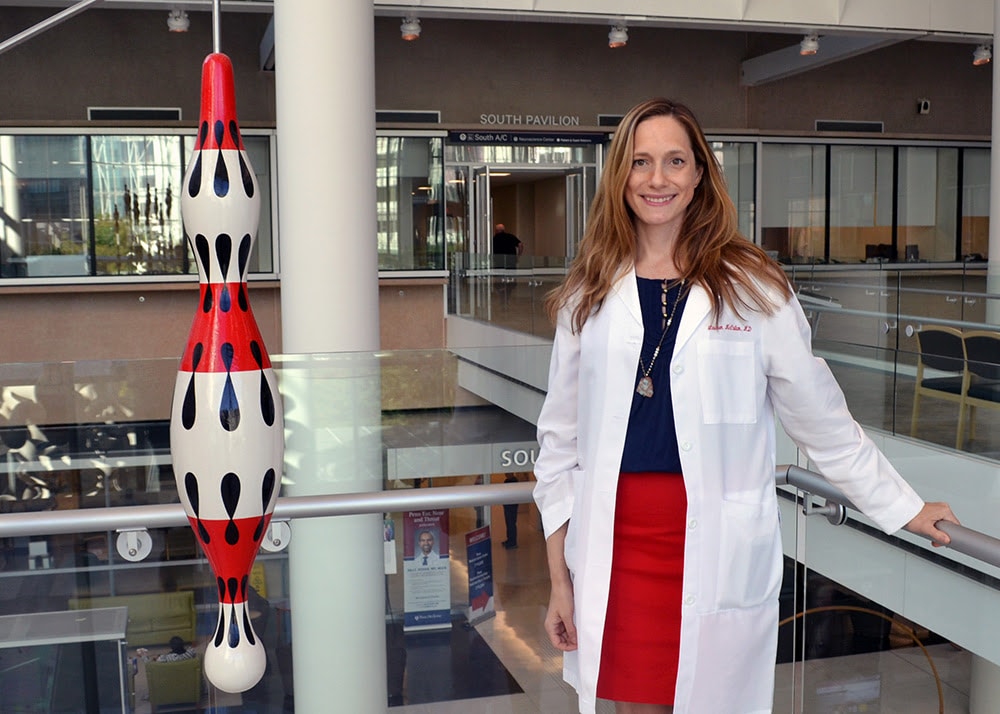 By Carlos Thomas
At the Penn Memory Center, July means a changing of the guard within the Clinical Fellowship program.
This summer, we welcome Dr. Kyra O'Brien as a new clinical fellow, advance Dr. Sara Manning into her second year of the fellowship program, and offer our best wishes to Cognitive and Behavioral Neurology Clinical Fellow Dr. Lauren McCollum.
Dr. McCollum's duties at the Penn Memory Center included seeing clinical patients, conducting clinical research visits and procedures (e.g., lumbar punctures), and pursuing research on biomarkers in mild cognitive impairment (MCI) under the mentorship of PMC co-director David Wolk. During her fellowship, she was also the teaching assistant for a Penn undergraduate seminar course, "A Patient's Worth a Thousand Words: Neurological 
Insights
 into Cognition and Behavior."
Dr. McCollum will be moving on to the Pat Summitt Clinic at the University of Tennessee Medical Center – Knoxville. There, she will engage in the work her PMC training has prepared her for: seeing patients with memory loss and other cognitive complaints, often due to Alzheimer's disease or related dementias. She will also continue an Alzheimer's Association-funded research project on MCI biomarkers while remaining under the mentorship of Dr. Wolk.
"I will miss a lot about PMC," she said, "but most of all, I will miss the people, including the physicians, research staff, social work team, neuropsychology team, communications team, and everyone else."
"I will also miss all the patients, family members, and research participants with whom I formed a special bond."
Dr. Manning advances into her second year of the fellowship program and stays at Penn as an instructor starting in July. Dr. Manning will also be splitting her time between the Penn Memory Center clinic, the Penn FTD Center, and research.
Dr. O'Brien recently completed her neurology residency at Penn. She decided to stay for the fellowship because she enjoyed working with the cognitive attending physicians during residency, and wanted to become more involved in the clinical research trials at the Penn Memory Center.
"I am most excited about developing my current research interests as they relate to improving access to and quality of care for Alzheimer's patients," she said, "and I look forward to meeting and working with everyone in the Penn Memory Center."
PMC also looks forward to welcoming Dr. Estevana Isaac as the new fellow for 2021. Dr. Issac is currently a neurology resident at Thomas Jefferson University Hospital.