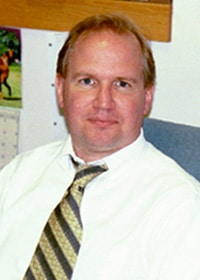 Dr. Moberg serves as the consulting faculty neuropsychologist for the Penn Memory Center / Alzheimer's Disease Research Center (ADRC). He is also consulting neuropsychologist at the Parkinson's Disease Research, Education and Clinical Center (PADRECC) at the Philadelphia Veterans Affairs Medical Center.
Dr. Moberg is an associate professor of neuropsychology in the Departments of Psychiatry, Neurology, and Otorhinolaryngology: Head & Neck Surgery at the University of Pennsylvania School of Medicine. He is the director of clinical services for the Brain-Behavior Laboratory (BBL) in the Neuropsychiatry program and is the co-director of the Olfaction and Gustation Laboratory in the BBL.
He earned his PhD in clinical psychology/ neuropsychology from the University of Health Sciences/The Chicago Medical School and completed an internship and postdoctoral fellowship in clinical neuropsychology at the University of Florida. Dr. Moberg is a Fellow of the American Psychological Association (APA), Division 40 (Clinical Neuropsychology) of APA, the Pennsylvania Psychological Association (PPA), and the National Academy of Neuropsychology (NAN). He is board certified in clinical neuropsychology by the American Board of Professional Psychology (ABPP).
Click here to learn more about Dr. Moberg's research