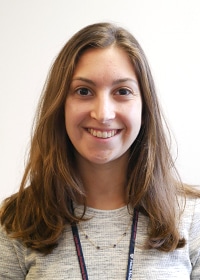 215-615-3133
allison.weiss@uphs.upenn.edu
Allison Weiss joined the Penn Memory Center in 2017 as a clinical research coordinator for the Biogen study. She also performs cognitive assessments for the NACC study.
Allison comes to PMC after earning her bachelor's degree in brain and cognitive sciences from the University of Rochester. In college, she worked in an Alzheimer's disease lab at the Rochester School of Nursing.
She plans to pursue a career as a physician's assistant or physician, focusing on geriatrics or neurology.