By Christine Willinger
A 77-year-old widow requests a withdrawal of $20,000 from her bank account. She just purchased a second home and needs the funds for home improvement, she says, and an account manager approves the request. 
One week later, she withdraws $30,000 for the same reason. The request goes through easily. 
Another week goes by; now she requests $100,000 for an "investment." Concerned, the account manager offers to vet this investment opportunity, but she declines. The request goes through. 
The withdrawals were for neither home improvements nor investment opportunities; she was making payments to a "friend," made on an online dating site, who claimed to need financial support to visit her in the U.S. 
This is a real case described by Nancy Heffner, CRCP, Director of Compliance at Lincoln Investment Planning and panelist at this year's World Elder Abuse Awareness Day event, held by the Philadelphia Financial Exploitation Prevention Task Force.
So-called romance scams are just one of the many types of financial exploitation experienced by older adults. Elder financial exploitation is estimated to cost seniors $36.5 billion per year, but only 1 out of every 44 incidents is reported. 
Earlier this month, a diverse group of representatives from financial institutions, law enforcement, and biomedical research gathered at the Federal Reserve Bank of Philadelphia to share challenges of and strategies for mitigating elder financial exploitation.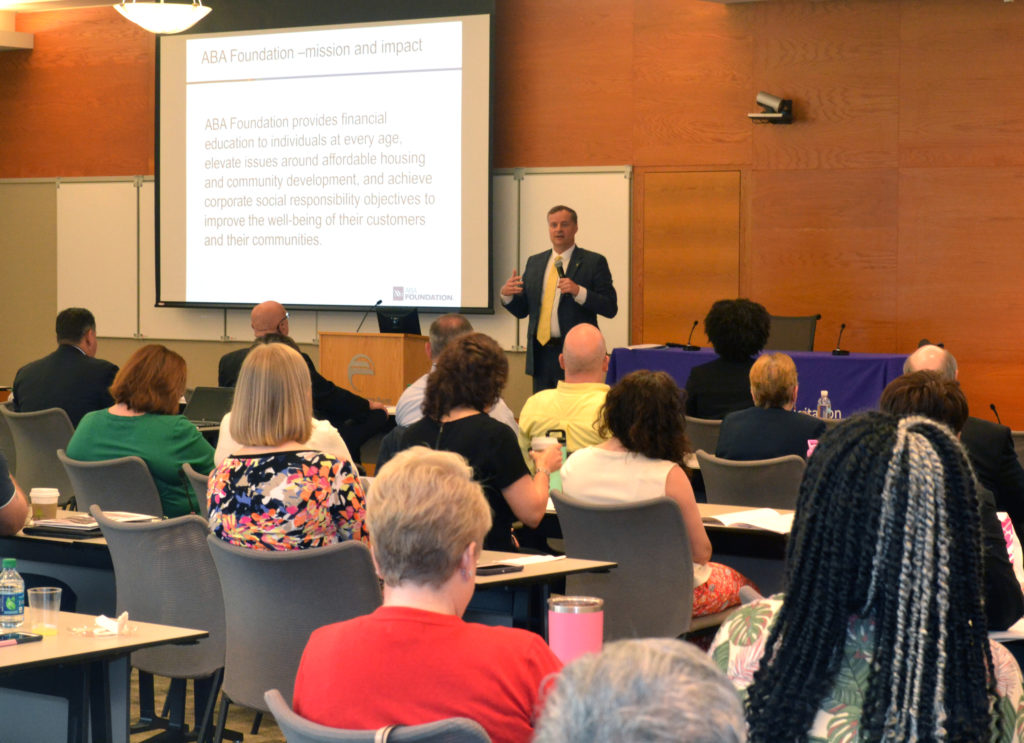 The keynote speaker, Corey Carlisle, described what he learned about this issue as executive director of the American Banking Association Foundation. His organization surveyed more than 100 banks about financial exploitation in older adults and developed a resource guide for banks to implement improved protections. 
His key strategies to combat financial exploitation included building partnerships with police and Adult Protective Services, holding frequent trainings for banking staff, proactively monitoring seniors' accounts, and supporting new formats for financial caregiving. 
Following the keynote, two panel sessions addressed best practices and future thinking for preventing and detecting financial exploitation. The case study described above was used to highlight opportunities for proactive planning and early intervention. 
For more information about how financial leaders are working to combat elder financial exploitation, watch our complete coverage of the event here. You can also learn how financial institutions are partnering with medical professionals to protect the finances of older adults at whealthcare.com.