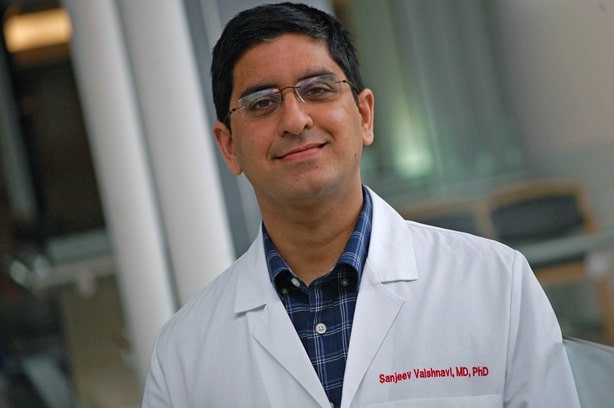 By Kamila Ahmad
Penn Memory Center neurologist Sanjeev Vaishnavi, MD, PhD, was recently named a member of the Alzheimer's Clinical Trials Consortium (ACTC) Early Career Project Evaluation Committee (PEC). 
ACTC is a clinical trials infrastructure launched in December 2017 and designed to accelerate and expand studies for therapies in Alzheimer's disease and related dementias. Through the PEC, ACTC will improve diversity amongst early-career investigators and professionals while providing mentorship for research fellows. 
At PMC, Dr. Vaishnavi conducts clinical research to discover better ways to diagnose and treat neurodegenerative diseases, with an emphasis on early diagnosis and prevention. He specializes in the diagnosis and treatment of older adults with cognitive impairment and dementia, including Alzheimer's and other neurodegenerative conditions, and training medical students, neurology residents, and fellows to be the next generation of leaders.