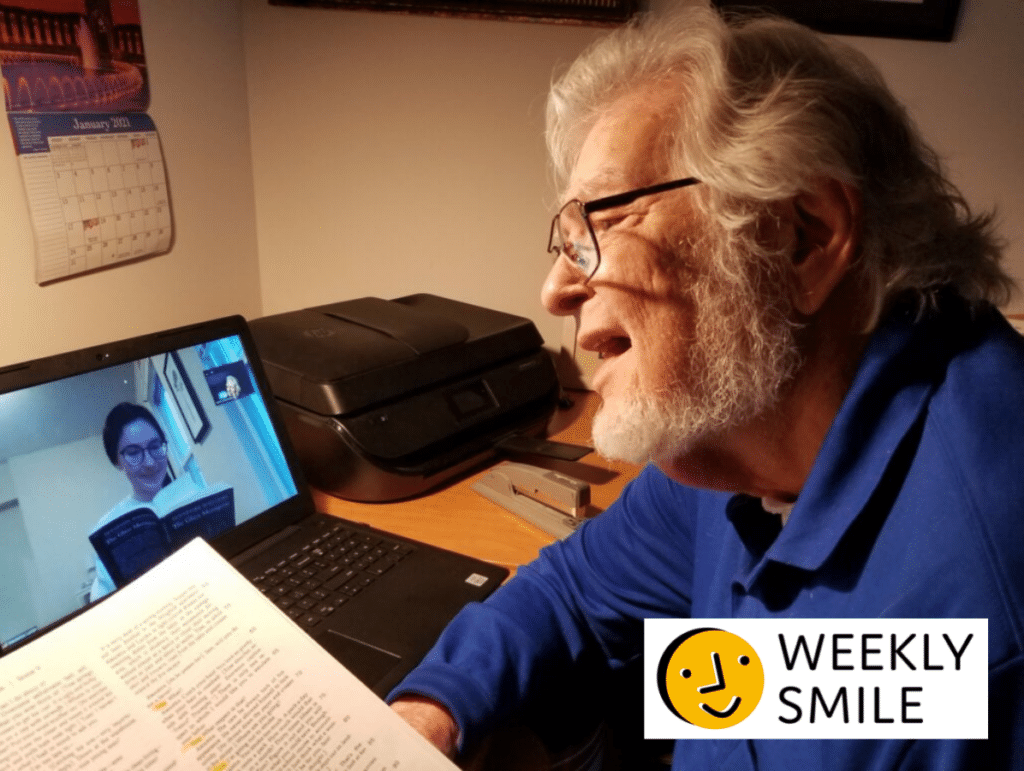 Students want to connect with you
Weekly Smile is a virtual program that connects college students with older adults. This fun program can help reduce feelings of isolation and improve mood.
Once a week, students and older adults can share stories and advice, work together on art projects, and connect on other common interests. Weekly connections can occur through video or phone calls. For older adults with family caregivers, the time students spend with them allow for needed breaks for caregivers.
The benefits of Weekly Smile are backed by research. Weekly Smile can
improve mood, increase dignity
decrease social isolation
Weekly Smile is free of charge.
Check out our frequently asked questions (FAQ) page for quick answers to common inquiries.