By Varshini Chellapilla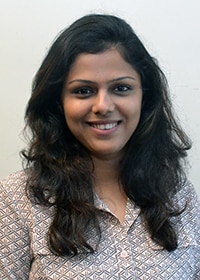 Mitali Purohit, a clinical research coordinator for the Penn Memory Center, left the center on Oct. 30.
Previously, she worked at the University of Pittsburgh Medical Center where she was involved with clinical trials for a smoking cessation study for schizophrenia.
Purohit studied psychology at Mumbai University in Mumbai, India and earned her Master's degree in psychology from Chatham University in Pittsburgh, Pennsylvania.
She began working at PMC in 2018. Purohit was responsible for administering cognitive and neurological assessments to research participants and patients.
"It was a pleasure to work with Mitali," Dr. Dawn Mechanic-Hamilton said. "She was a great team member. She will be missed by the PMC, and we wish her a joyful time with her family and the best of luck in her future career."