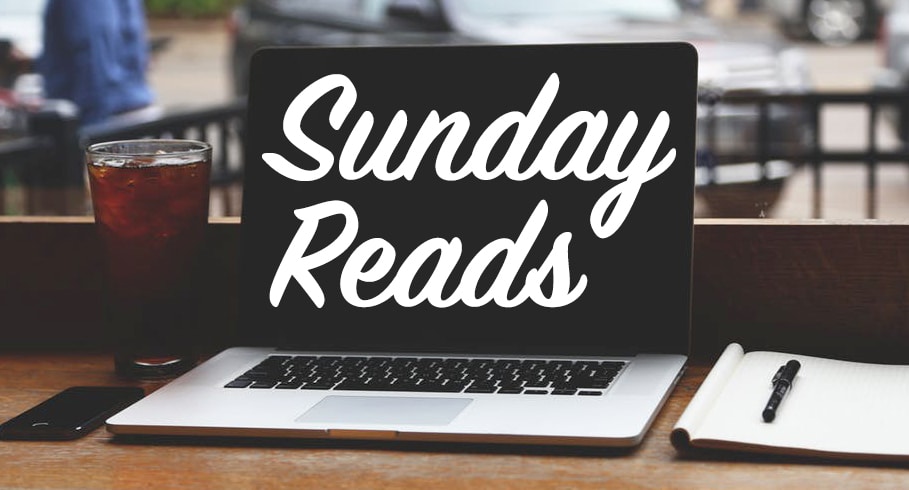 Editor's Note: Last Sunday, we wrote about our disapproval of President Donald Trump's use of "demented," a word he's used on multiple occasions to describe terrorists and mass murderers. One reader challenged us and asked: If President Barack Obama said it, would the reaction have been the same? We looked into it and find out that he has indeed done the same before.
"Right or left, Democrat or Republican, dementia describes persons with an illness, not mass murderers or terrorists," said PMC Co-Director Dr. Jason Karlawish.
In October, the Sunday Reads team reflected on how public figures choose to disclose their diagnoses in a variety of ways. That newsletter was read by New York Times writer Paula Span, who in turn used the topic for this week's The New Old Age column, "Dementia is getting some very public faces."
The column looks in on a PMC Caregiver Class led by Assistant Director for Care Programs Alison Lynn, MSW, LCSW, reviews the stigma research by PMC Scholar Shana Stites, PsyD, MA, MS, and discusses the willingness of PMC patients to discuss the diagnoses they receive at our clinic.
"If someone very well known can say she has [Alzheimer's disease], it might be O.K. for me to say it, too," Lynn told the columnist about some patients' thoughts.
Throughout this past week at PMC, we've been talking about the recent election one issue in particular: voting ethics among people with dementia.
A recent article published by KCUR, the flagship NPR station in Kansas City, caught our attention. It discusses the challenges individuals who are mentally incapacitated face in Missouri. The state denies more people with mental illness or developmental disabilities the chance to vote than anywhere else in the United States.
Among those denied voting abilities are persons with Alzheimer's disease (if they're under a legal guardianship). Laws like this exist in most states and are in place partly out of fear of voter fraud, as we've discussed before. However, the laws lack consistency and people with dementia shouldn't have a tougher standard, PMC Co-Director Jason Karlawish, MD, told The Seattle Times back in March.
This isn't a new conversation. Dr. Karlawish has been discussing voter rights for persons with dementia for years. In 2011, he authored a paper discussing mobile polling in long-term care facilities, comparing data from a handful of nursing homes in Vermont during the U.S. 2008 general election.
"Results show that among election officials and nursing homes willing to try mobile polling, it is feasible and generally well accepted by long-term care staff, residents, and election officials; reduces concerns of voter fraud and manipulation; and enhances residents' dignity and rights," wrote Dr. Karlawish in his paper published in Election Law Journal: Rules, Politics and Policy.
But a number of challenges stand in the way of mobile polling, including getting election officials on the same page and gathering all the names of individuals of long-term facilities to gather an accurate proportion of those who voted.
Latest in PMC News and Research
Upcoming Events
The University of Pennsylvania is hosting a two-day conference, called "After the Care Crisis." The conference will kick off at 6 p.m. on Thursday, November 15 with a screening of the documentary Care (2016) by Deirdre Fisher, followed by a full day of panels and a keynote talk by Nancy Folbre on Friday, November 16. All events are open to the public. Please RSVP if you plan on attending any of the panels.
The Ralston Center is hosting two events this week. The first one, called "Preventing Falls: Assessment, Safety and Management in Older Adults," will take place on Thursday, November 15, 11 a.m. to noon. Check-in is at 10:45 a.m. This event is free but registration is required. The second event is a workshop incorporating the Feldenkrais Method, which helps individuals increase ease and range of motion and improve flexibility and coordination. It will take place on Friday, November 16, 10 a.m. to noon. Please register by November 13 if interested. The class fee ($10) is payable in advance.
The PMC's weekly Dance for Health session (last one in 2018!) will take place on Saturday, November 17, 10 to 11:30 a.m. More information can be found here.
Bridges to Wealth is holding a new, three-part Financial Empowerment Series on Wednesday, November 28, December 5, and December 12 from 10 to 11 a.m. at the St Charles Senior Community Center. This is a financial education program where attendees will learn how to repair credit, reduce debt, and build wealth. After completing the series, attendees are welcome to join a PMC investment group that meets monthly at the Ralston Center. This program is free.
Our monthly Memory Café will be on Friday, November 30 from 10:30 a.m. to noon. Students from the Curtis Institute of Music will be performing. The program is free and is exclusively for people with memory problems, including Alzheimer's disease, and their partners/families.
Sincerely,
The PMC Communications Team
Terrence Casey, Joyce Lee, Janissa Delzo, Linnea Langkammer, and Sharnita Midgett