By Danny Yarnall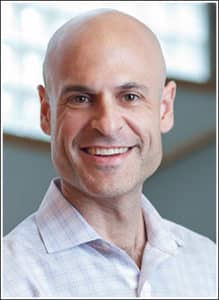 A new Roybal Center with ties to the Penn Memory Center will be the nation's first to study palliative care of dementia patients. 
The new center — the Roybal Center for Palliative Care in Dementia — is led by Scott Halpern, MD, PhD, who is also the director of the Palliative and Advanced Illness Research (PAIR) Center. The University of Pennsylvania is the only university in the country with two such centers.
Researchers will benefit from a partnership with Genesis HealthCare, the largest owner of nursing homes in the U.S., to create "learning labs" for their pilot studies in nursing homes over the course of the five-year grant.
PMC Co-Director Jason Karlawish, MD, who is director of the Roybal Center Pilot Core and a member of the steering committee, presented on the history of Alzheimer's treatment and care in a special lecture celebrating the launch. The purpose of the lecture was to familiarize the Penn Medicine community with the diagnosis and management of persons with dementia, including a discussion of the history and epidemiology of dementia, and the roles of family caregivers. Treatment, Dr. Karlawish said, is not solely working toward the goals of eradication or reversal of the disease, but promoting safe and effective management as well. 
"We're not going to drug our way out of this complicated problem," he said. "We have to make sure patients are safe and social and engaged."
Two early pilot projects will focus the Roybal Center's efforts on maintaining those principles through better end of life planning.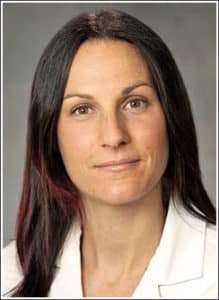 One, headed by Principal Investigators Katherine Courtright, MD, MSHP, and Gary Weissman, MD, MSHP,  is focused on improving communication between clinicians, patients, and family members about end-of-life planning and a better understanding of the patient's situation and prognosis.
"Our pilot is going to explore the other aspects of being human that may contribute to the way a person may or may not communicate," Dr. Courtright said in Penn LDI's coverage. Being human, Dr. Courtright and her team hypothesized, involves carrying an array of biases, beliefs, concerns, and fears that get in the way of comprehending and communicating last wishes. Breaking down those barriers can lead to greater understanding of a patient's final directives and more effective end-of-life care.
The other project will be testing a new version of Penn's "Our Care Wishes," an online advance care planning tool revised for use with dementia patients in long-term care facilities. 
The tool will be used with Genesis residents to open conversations about end-of-life care, advanced directives, and treatment options preferred specifically by persons with dementia.